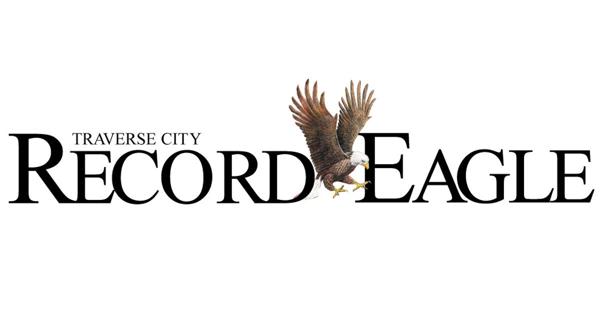 Business in Temporary: 10/20/22 | Business
Insurer gets new owners
ELK RAPIDS — The Fitzpatrick Insurance Agency was purchased by insurance professional Adam Brown and partner Patrick Lavis II. They bought the company from founder and previous owner Sharon Fitzpatrick.
Brown and his team, according to a release, have a total of more than 80 years of insurance industry experience. Brown worked with Sharon Fitzpatrick for several years and worked at Auto-Owners Insurance.
Longtime agents Mary Meier and Erin Woodworth remain at the Elk Rapids agency. New team members include Michelle Brown, Adam Brown's mother. She has more than 30 years of experience in the Kingsley market.
City wins state planning award
EAST JORDAN — The City of East Jordan Master Plan received the Outstanding Daniel Burnham Award for a Comprehensive Plan. The award was presented by the Michigan Association of Planning at its Planning Michigan conference Oct. 12-14 on Mackinac Island.
More than 400 community members commented on the future of East Jordan through a 12-month planning process, which include a survey, vision sessions with students, a business after-hours open house and more. Beckett & Raeder, Inc. assisted the City of East Jordan with drafting the plan and hosting engagement sessions.
The Massachusetts Chapter of American Planning Association jurors evaluated the submission and stated "as a smaller community the plan honestly recognizes there are a number of needs that required addressing and then dives into specific opportunities including housing and brownfield redevelopment."
Club dedicates new bleachers
BOYNE FALLS — The Northern Michigan Antique-Flywheelers Club dedicated eight new sets of aluminum bleachers during the Boyne Area Chamber of Commerce "Off the Clock" event in September.
The bleachers were purchased and assembled over the summer. The Petoskey-Harbor Springs Area Community Foundation, the Great Lakes Energy People Fund and the Charlevoix County Community Foundation contributed funds. Spectators can sit on the bleachers during the summer show and Student Harvest Days. The club's showgrounds are on US 131 between Boyne Falls and Walloon Lake.
Leadership class begins
PETOSKEY — Petoskey Regional Chamber of Commerce and Harbor Springs Area Chamber of Commerce welcomed the Leadership Little Traverse Class of 2022-23, the 22nd class in the program.
The class began their nine-month program in September at Camp Daggett. Participants will learn about local government, history, economy, educational programs, environment and human services as well as skills like conflict resolution and public presentations. The initiative also includes a community project for an area nonprofit.
LLT Class of 2023 members are Tracy Beckley, from Networks Northwest/Northwest Michigan Works!; Brent Bolin, Top of Michigan Trails Council; Liz Erlewine, Crooked Tree Arts Center; Scott Fisher, Aster Brands; Loriel Grigsby, Petoskey-Harbor Springs Area Community Foundation; Sarah McDonnell, Parkside Deli; Sarah McNaughton, Little Traverse Yacht Club; Katelyn Nellis, Health Department of Northwest Michigan; Jordan Olivo, North Central Michigan College; Sarah Pedersen, Klepadlo, Winnell, Nuorala, PC; Jennifer Pitcher, OHM Advisors; Eeva Redmond, self employed; Haley Schneider, Women's Resource Center of Northern Michigan; Cecile Walsh, self-employed and Damon Whitfield, Harbor Springs Therapy and Wellness.