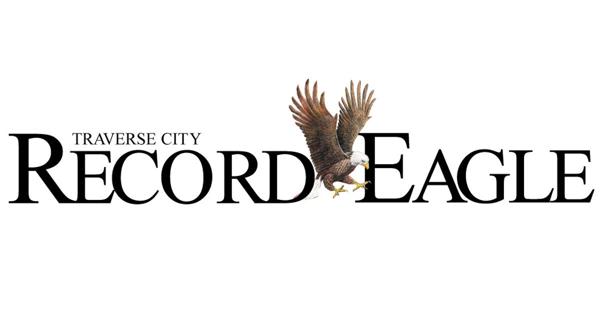 Munson opens orthopedic institute | Business
TRAVERSE CITY — More than 125 people in the region last year had orthopedic surgeries done with the help of ROSA, a robotic surgical assistant.
Now the technology has a full-time home.
Munson Healthcare officials held a remote news conference Wednesday to announce a new clinic opened in Traverse City. The Munson Healthcare Orthopedic Institute (MOI) is located at 3537 W. Front St. Suite E.
Spencer Derenzy, the director of surgical subspecialties and orthopedics for Munson Healthcare, estimated that Dr. Michael Van Wagner and the robotic surgical assistant (ROSA) certified team performed more than 125 surgeries in the first nine months it was available in Traverse City and Grayling hospital.
Van Wagner said the ROSA technology has "taken off from there quite a bit" since its northern Michigan debut in September 2021.
Derenzy said the more than 125 ROSA surgeries in the first nine months "was more than we expected."
Van Wagner, who said the traditional way of performing these orthopedic surgeries is still excellent, but that robotic-assisted surgical technology isn't going anywhere and will continue to improve.
Robotic-assisted orthopedic surgeries — most commonly knee and hip replacements — allows for "precision bone resection and alignment during surgery," according to one of the PowerPoint slides during the news conference.
"That's the kind of care our patients and our community deserve," Van Wagner said.
ROSA coupled with the MOI's new equipment close to the Munson Medical Center campus will improve access to the new technology in northern Michigan.
"Our goal is to keep care close to home," Derenzy said.
Josh Thorington, manager of rehabilitation services at Mary Free Bed at Munson Healthcare, was the third panelist at the virtual news conference. He said Mary Free Bed being "on the same team as your surgeon" will help optimize the recovery time for post-surgical patients.
Thorington said the goal of physical therapy and rehabilitation is "to get you back to doing the things you love to do."
Joining Van Wagner, a fellowship-trained (Mayo Clinic) hip and knee surgeon, on the staff at MOI are Dr. Peter McAndrews, fellowship-trained in sports medicine, and Dr. Matthew Dubiel, fellowship-trained in shoulder and elbow surgery.
Van Wagner said the MOI approach to joint pain is to put the patient in charge of their own care. Munson officials said a referral to the MOI can come from a patient's primary doctor or provider as well as by making an online or self request.
"This is all about the patient and access," Van Wagner said.
The Munson Orthopedic Institute is open weekdays from 8 am to 4:30 pm