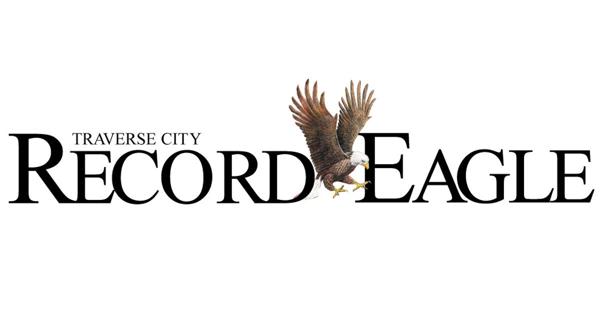 Community in Transient: 08/24/2022 | Local News
youth programme
SUTTONS BAY — Ashley Hall talks about dinosaurs at 10:30 am Aug. 25 at North Park Pavilion.
She is a naturalist and paleontologist who wrote "Fossils for Kids." Hosted by Sutton's Bay Bingham District Library.
Community sale
WILLIAMSBURG — Yuba Historic Society presents a community yard sale from 9 am to 6 pm Aug. 26-27 at 5825 Yuba Road.
Drop off donations from 2-6 pm Aug. 25 at Yuba School. Call 231-938-2229 for donation pickup.
make a collage
INTERLOCHEN — Author and illustrator Lori Taylor leads the Creative College Class for adults from 5-7 pm Aug. 25 at Interlochen Public Library. All materials are provided. RSVP: 231-276-6767.
Sleeping Bear meeting
EMPIRE — The Sleeping Bear Gateways Council hosts its annual meeting at 5 pm Aug. 25 via Zoom. Hear updates on the group's projects and comments from leaders of the Sleeping Bear Dunes National Lakeshore.
SBGC is a nonprofit that aims to share information and work with communities impacted by the national lakeshore.
Join the session with ID: 839 471 9756 and passcode: 2022 at https://bit.ly/3bSIxZo.
NWS event
TRAVERSE CITY — The National Writers Series hosts authors Dave Dempsey and Jerry Dennis at 7 pm Aug. 25 at City Opera House.
Dempsey wrote "Great Lakes for Sale," and Dennis penned "Up North in Michigan: A Portrait of Place in Four Seasons."
Reserve seats for $15 or $25. Student tickets are available. Box office: 231-941-8082.
Bike tour presentation
TRAVERSE CITY — Local cyclists Bob Downes and Jeannette Wildman present "Bike Touring Europe on a Budget" at 7:30 pm Aug. 25 at the Men's Emporium.
They talk about their June biking trip through Europe. They offer tips to find lodging, routes and bike rentals. Attendees should bring a chair to this outdoor event.
Blood drive
WILLIAMSBURG — A Versiti blood drive goes from 11 am to 4 pm Aug. 26 at Turtle Creek Casino. People of all blood types, especially O negative, may donate. Bring a photo ID.
Versiti provides a free water bottle or sticker sheet while supplies last. Sign up by calling 1-866-Mi-Blood or visiting Versiti.org/MI.
Vaccines available
CADILLAC – District Health Department No. 10 offers a limited supply of the Novavax COVID-19 vaccine for residents ages 18 and older. This is a two-dose series, with three to eight weeks separating each shot.
Call 888-217-3904 or visit dhd10.org/schedule to make an appointment for a COVID-19 vaccination or booster shot.
Rail projects backed
CADILLAC — Sen. Wayne Schmidt and Michigan lawmakers included $1 million for northern Michigan passenger rail projects in the State of Michigan's 2023 Labor and Economic Opportunity budget.
The projects will receive another $1.3 million from the US Department of Transportation through the Rebuilding American Infrastructure with Sustainability and Equity grant program. The RAISE grant went to the Cadillac/Wexford Transit Authority, which will work with Groundwork Center for Resilient Communities and other groups to finish the Phase II planning study.
The study examines developing passenger trains and freight rails serving Cadillac and communities between Ann Arbor and the Traverse City/Petoskey area. Local, state and national transportation agencies aim to complete the study over the next year and a half.