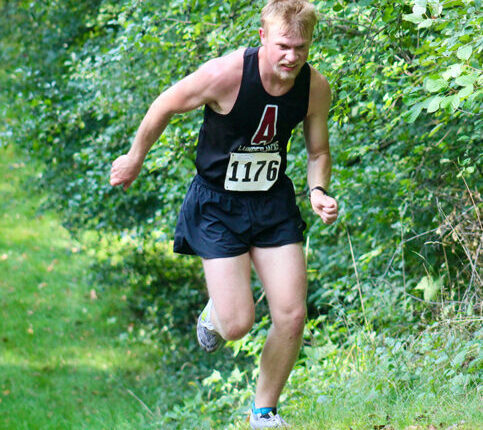 ACC opens season in Grand Rapids | Information, Sports activities, Jobs
GRAND RAPIDS — The Alpena Community College Cross Country team made its season debut on Saturday at the GRCC Raider invite hosted by Calvin College in Grand Rapids.
"Overall we had a really good day," ACC coach Mark Jacobs said. "It was a big race with 31 teams and 240 runners. We'll use this meet to gauge where we are and what we need to do to hit our season goals. I couldn't be prouder of a group of guys as I am right now. For seven of my eight guys this was their first college meet and their first ever 8K race. We've got some work to do, but we are on our way to make this a very successful season."
Adam Wolffis (Montague) led the Lumberjacks with a time of 29:57. Wolffis was followed by Jacob Kochanski (Alpena) 31:02, Matt Wilbert (Rogers City) 32:33, Matt Mundy (Sault Ste. Marie) 35:27, Iso Simpson (Saginaw), 35:56, Corbin Thering (Freeland) 37:47, Daddy Hill (Detroit) 44:28 and Austin Smith (Portage) 46:38.
"One of the highlights for me is that I now have seven guys, joining Adam, who can tell the world that they are officially college athletes; not many people can say that," Jacobs said.
The Lumberjacks next travel to Grayling on Friday where they run at the Kirtland Firebird Invitational.
Today's breaking news and more in your inbox