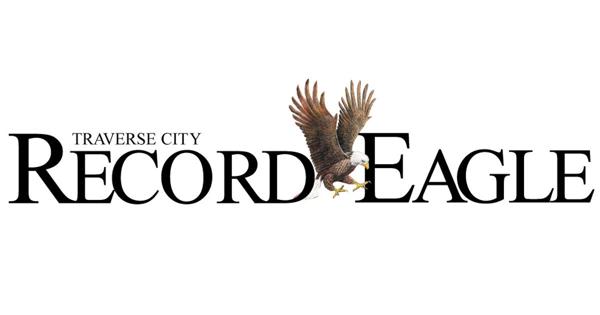 Food in Temporary: 05/14/2022 | Food
outdoor markets
TRAVERSE CITY — The Village at Grand Traverse Commons opens its outdoor farmers market from 2-6 pm May 16 on the piazza.
Purchase eggs, produce, jams, baked treats and other local items. Call 231-620-3585 to sign up as a vendor.
Community conversation
TRAVERSE CITY — Traverse Area District Library hosts free community conversations during Asian Americans and Pacific Islanders (AAPI) Heritage Month.
View the documentary "Vincent Who?" and enjoy refreshments from AAPI vendors from 5:30-8 pm May 16. Stay afterward for a film discussion.
Light refreshments are available starting at 5:30 pm and a panel discussion begins at 6:30 pm May 23. Speakers: Sakura Takano, from Rotary Charities of Traverse City; Amy Yee, Amy Yee Body Works; Craig Hadley, Denno's Museum Center; and Tony Vu, The Good Bowl; Denny Nguyen, NMC.
Register at events.tadl.org.
Polenta dinner
TRAVERSE CITY — Trattoria Stella hosts Polenta Night at 6 pm May 17. Enjoy dinner and a zero-proof cocktail menu.
Cost is $50 per person, $25 for kids under 12. Proceeds support the Community Youth Mental Health Awareness Campaign.
movie night
BELLAIRE — Friends of the Library hosts a movie night at 6:30 pm May 17 at Bellaire Public Library. Watch the film "The Hudsucker Proxy" (rated PG) and enjoy free popcorn and water. This is the last movie night until the fall.
MARSP luncheon
LAKE LEELANAU — Leelanau County's Michigan Association of Retired School Personnel meets for lunch at noon May 18 at Lake Leelanau RV Park.
The program includes an update from MARSP and information about local summer activities. Members may bring nonperishable items for local food pantries.
Ride of Silence
TRAVERSE CITY — Norte, TART Trails and the Cherry Capital Cycling Club participate in the Ride of Silence at 6 pm May 18 at the Filling Station Microbrewery.
Community members can check in for the 7-mile ride starting at 5:30 pm
The Filling Station plans to donate a portion of that evening's beer sales to the local cycling community.
Seeds and Shoots program
FRANKFORT — Plant It Wild hosts the Seeds and Shoots program at 7 pm May 18 via Zoom. Learn about identifying and collecting native seeds and how to grow sprouts.
Registration: [email protected]
Class of 1957 lunch
TRAVERSE CITY — Traverse City Central High School Class of 1957 meets for lunch from 11:30 am to 1:30 pm May 19 at the Elks Lodge. All alumni may attend.
Big's Social
TRAVERSE CITY — Big Brothers Big Sisters of Northwestern Michigan hosts the Bigs Social from 5-7 pm May 19 at Middle Coast Brewing.
Learn about becoming a mentor and socializing with current mentors. Larkin Group provides the first round of food and drinks.
Library book club gathers
INTERLOCHEN — Interlochen Public Library's First Draft Book Club meets at 6 pm May 19 at Hofbrau. Discuss "A Slow Fire Burning" by Paula Hawkins.
People may use their library card to download the book or audiobook for free at HooplaDigital.com.
breadmaking
TRAVERSE CITY — The Artisan Bread Masterclass is May 20-22 at the Great Lakes Campus. Chef Les Eckert leads students in a bread-making lesson, including sourdough and baguettes.
Lunch is provided on Saturday and Sunday. Take home a recipe pack, a container of sour culture and baking tools.
Sign up at nmc.augusoft.net.