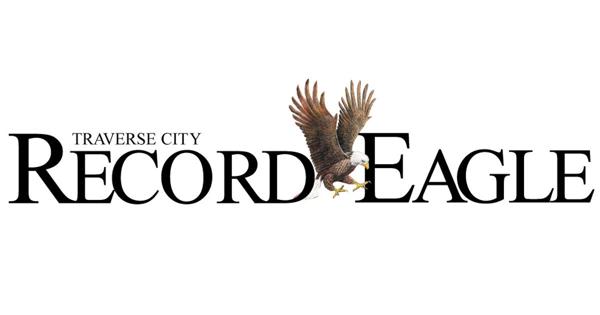 Crisis Welcoming Center a 'good begin' | Local News
TRAVERSE CITY — Many say a Crisis Welcoming Center that opened a few days ago in Traverse City is a good first step in establishing expanded mental health services.
But the effort to improve services is far from over as several entities work together to establish a continuum of care that will include a crisis stabilization and diversion center, a residential unit, crisis services for children and more.
"What Northern Lakes (Community Mental Health Authority) is doing is a great step forward in the effort to address the gap in services in Traverse City," said Laura Glenn, president of ambulatory services and value-based care for Munson Healthcare.
But there are many more steps in the process, she said.
Kate Dahlstrom, a well-known advocate for better mental health services in the region, called the center a good start. The center will treat children and adults.
"It's a transition to what we hope would be a full-service center for youth and adults in crisis and incorporate crisis stabilization and residential services," Dahlstrom said.
Joanie Blamer, interim CEO of Northern Lakes, said the agency is looking at all the mental health needs in the community and said the center is a stepping stone toward a behavioral health and wellness center and is not intended to stay at the 105 Hall St. location. But services are needed now, she said.
"It takes the whole community," Blamer said. "We're looking at what piece does it make sense for us to do to support the development of the community wellness center until it is up and running."
State Rep. John Roth, R-Traverse City, told Grand Traverse County commissioners nearly a year ago that Traverse City was in line to get funding for a crisis center. This week Roth said about $3 million to $5 million has been budgeted for the center; the state budget must be approved by Sept. 30.
The state is also funding a center in Cheboygan and a larger, regional center in Gaylord, Roth said. The money is coming from about $6 billion in state surplus revenues. Another $6 billion to $8 billion remains in unspent federal COVID-19 funds, he said.
Roth said Munson has been pegged as the entity that will oversee the venture.
"The state wants to make sure there is a viable entity in the mix," Roth said. "I am disappointed that this is taking so long, but it is a major investment and we want to make sure it's done right."
Glenn said Munson is the fiduciary, but the health care system is just one entity in the community-wide endeavor. Also involved are teams from the Northern Michigan Community Health Innovation Region (CHIR) Behavioral Health Initiative. Teams are made up of representatives from Northern Lakes, Pine Rest mental health services, Addiction Treatment Services, Child and Family Services, the local National Alliance on Mental Health chapter, Before During & After Incarceration and more.
Also included in the effort are the Grand Traverse Regional Community Foundation and Rotary Charities, Glenn said.
"We're committed to working together in collaboration to establish a full continuum of crisis services," Glenn said. "We understand and see the need in the community. It's all about expanding access in this region."
The lack of adequate mental health services in Grand Traverse County and across the nation has come to a head, especially in the wake of the COVID-19 pandemic, when more and more people are needing those services.
People in crisis are taken to jail for disturbing the peace, drunk and disorderly behavior and trespassing, with statistics showing jail populations have tripled over the last 50 years, despite lower crime rates. Nearly a third of those in jail have mental illness and/or addictions, which often overlap. They are clogging up Munson's emergency department, having nowhere else to go, with children sometimes waiting days for a bed in a facility 150 miles away.
In addition, a shortage of mental health clinicians has people sometimes waiting for weeks to get an appointment.
The Welcoming Center
The Hall Street welcoming center has been open for about a week and Grand Traverse County Undersheriff Mike Shea said deputies have not yet taken anyone there. Shea and Traverse City Police Chief Jeffrey O'Brien have requested criteria from Northern Lakes for what type of crises they will accept and whether they'll see someone who is under the influence of alcohol or other substances.
"I've been pushing for some sort of diversion center for quite some time," said Shea. "We've been working diligently to come up with a plan for a center."
Shea said it's too soon to tell if the center, which is open seven days a week, will truly benefit law enforcement as it is only open from noon to midnight. He envisions a center that would be open 24/7.
Blamer said the plan is to have it open 24 hours, possibly by August. Licensed mental health professionals and peers have been hired but will not all be on board until then, she said.
Anybody who is experiencing what they believe is a mental health crisis can come to the walk-in center for help, Blamer said. Law enforcement officers can also drop individuals off, diverting them from the emergency room or jail.
A risk assessment is done to determine if the person meets criteria. After their crisis is stabilized they could be referred for follow-up psychiatric services. They may also be referred for admission to an inpatient psychiatric hospital. After care is available, including phone calls and follow-up appointments at the center one to three days after a person has been seen there and for up to 90 days.
"We hope that will be one point of contact, so if people are falling through the cracks we can catch that," Blamer said.
Groups that focus on skill-building and health and wellness are held daily from 2 to 5 pm, and anyone who is in crisis can receive services, regardless of insurance.
Northern Lakes is also working on establishing a six-bed crisis residential unit (CRU) using a $1.8 million federal grant to pay for staffing, equipment and minor renovations. Requests for proposals were sent to providers who may be willing to expand to northern Michigan and will provide the space for the unit.
Blamer said the CRU will not take clients who have actively attempted suicide until they are medically cleared. People who are having suicidal thoughts can be diverted from emergency rooms and inpatient psychiatric units to the center.
People will be seen right up until midnight, Blamer said.
"If someone comes in at 11 or 11:30 we will not turn that person away," Blamer said. "We will not be turning people away regardless of when they come in, right up until midnight."