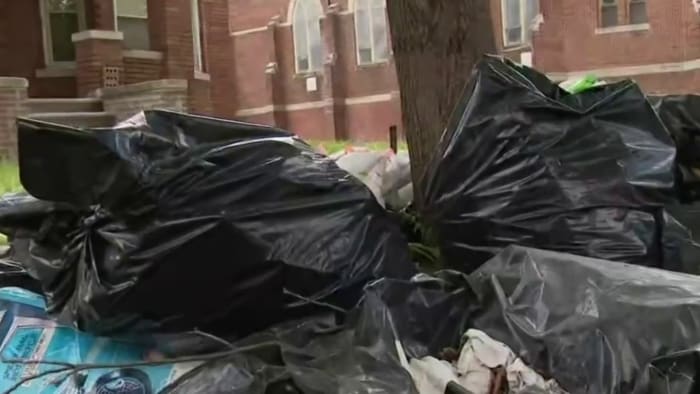 Detroit trash pick-up delays cause frustration for residents
DETROIT – Neighbors call it an absolute eyesore that's quite smelly as trash hasn't been picked up by its scheduled time.
"It becomes a problem, and it becomes a safety issue as well. The smell is horrific," said Detroit resident Kimberlee White.
"Time you walk out your door, you see a bunch of debris laying all around, and you're wondering why it stayed there so long, you know," said Freddie Hays.
Freddie said trash day was Thursday, and he's now concerned about rodents and other animals as a result.
"You gone see that. They're gonna be there. Rodents, rats and possums, everything else, raccoons. Everything is gonna be out there in that trash trying to gray a meal," Hays explained.
White, on the other hand, is more worried about consistency.
"Sometimes, you have truckers that come down. They pick and choose which houses they'll stop. For my mom, it's been a struggle. When they put trash out, sometimes it piles up. If they're not picking up, it turns into a sore eye," said White.
Ad
The city has acknowledged the issue, blaming the problem on the nationwide shortage of manpower and part. Assistant superintendent of The Department of Public Waste Dhaval Patel says they're handling it as soon as possible.
"Both our haulers and GFL waste management are running into a lot of day or two delays. They are finishing every week, but it's just delayed. So if your cart is out and hasn't been serviced, leave it curbside, and we'll come to get it the following day or the day after," said Patel.
That's something James Blair understands.
"Can't say anything negative about them because they do be doing it. It's just slow," said Blair.
Freddie, however, is just hoping the pickup happens sooner than later.
"I hope they do get it together and get stuff cleaned up," Freddie insisted.
Once again, the city is asking everyone to be patient. The good news is that no fines will be given out if your trash bins are still on the curb.
Copyright 2022 by WDIV ClickOnDetroit – All rights reserved.