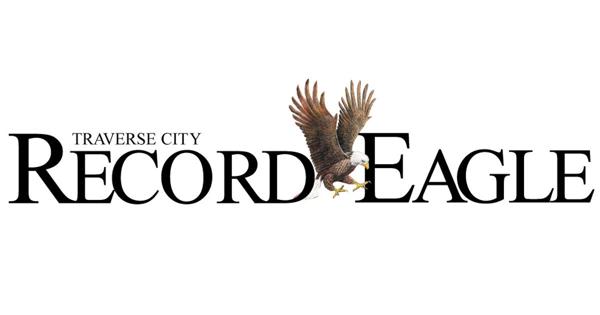 Business in Temporary: 06/01/2022 | Business
Kingsley Farmers Market opens
KINGSLEY — The Kingsley Farmers Market opens for the season June 1 at Brownson Memorial Park. The market begins at 3 pm and features at least 20 vendors.
The first market of the season includes a 4 pm Seed Germinating Workshop and live music from 5-7 pm
Local businesses featured at job fair
KALKASKA — Kalkaska Downtown Development Authority and Northwest Michigan Works host a job fair from 10 am to 2 pm June 8 at Railroad Square, 107 S. Elm St.
Community members may meet with employers and community organization representatives from Antrim, Crawford, Grand Traverse, Kalkaska and Wexford counties. Participating businesses include Dean Transportation, Grand Traverse Plastics, Kalkaska Screw Products and others.
Job seekers are encouraged to sign up before the event at nwm.org/jobfairrailroadsquare. Online registration closes June 2. Call 231-922-3700 for more information.
SCORE workshops June 8, 16
TRAVERSE CITY — The Traverse City SCORE chapter will host a pair of free virtual workshops.
"Make Your Website Work for You" is the title of a June 8 workshop at noon led by Pamela Starr, a professional trainer for Grow with Google. Topics include what type of design works best, how to create a website that meets business goals and making a website more search-friendly.
"The Value Proposition Canvas — Deliver What Customers Want" is the title of a June 16 workshop at noon. The value proposition describes how to solve problems and fulfill customer needs.
Visit https://traversecity.score.org/ to register for the workshops.
Awards presented at After Hours
BELLAIRE — Bellaire Chamber of Commerce presents community awards during its Business After Hours event from 5:30-7 pm June 9 at Torch Lake Cellars.
This year's community awards include Outstanding Citizen, Going the Extra Mile, Philanthropist and Nonprofit of the Year.
Everyone is welcome to attend. Admission is $5 per person and includes appetizers. RSVP by June 6 by calling 231-533-6023 or emailing [email protected]
Tech presentations scheduled for June 7
TRAVERSE CITY — TCNewTech hosts its next Pitch Night June 7 at 6 pm at City Opera House. Doors open at 5:30pm
Several presenters highlight their new technology product or business idea. Each presenter gets 5 minutes to share and 5 minutes to answer questions.
A social hour and more discussion take place after the meeting. Register at tcnewtech.org.
Crowdfunding campaign launched
LANSING — The Michigan Economic Development Corporation (MEDC) and local nonprofit Crosshatch Center for Art & Ecology recently started a crowdfunding campaign for The Alluvion.
The Alluvion will feature a 150-seat listening room, as well as space for community arts, health and wellness, meetings and community gatherings. These arts infrastructures will be housed at the community-owned Commonground Cooperative's mixed-use building, which is under construction at 414 E. Eighth St. in Traverse City.
If the campaign reaches its goal of $50,000 by July 15, the project wins a matching grant from the MEDC's Public Spaces Community Places program, a collaboration between the MEDC and the Michigan Municipal League.
"This matching grant will help make this place inclusive for all ages and abilities — supporting artists and audiences where they're at," said Amanda Kik, co-director of Crosshatch, in a release.
For more project details and to donate, visit patronicity.com/tc. Communities, nonprofits and other businesses can apply for Public Spaces Community Places at https://patronicity.com/puremichigan.
Riverside donates to Otsego fund
TRAVERSE CITY — Riverside Energy in Traverse City made a $20,000 donation to the Otsego Community Foundation Tornado Response Fund, according to a release.
The fund was established to assist those impacted by the May 20 tornado. The fund will provide money for humanitarian relief, shelter and repairs.
Ten other oil and gas companies have contributed to the fund, raising a total of $180,000. Those companies include Muskegon Energy Company; Eastport Group Inc., Johannesburg; Paxton Resources LLC, Gaylord; HRF Exploration and Production LLC, Gaylord; Miller Energy Company, Traverse City; NuEnergy Operating Inc., Gaylord; VCP Michigan LLC, Gaylord; Core Energy LLC, Traverse City; West Bay Exploration Co., Traverse City; Riverside Energy Michigan LLC; and Jordan Exploration Co. LLC, Traverse City.
Season kickoff winners announced
GLEN ARBOR — Caroline Grabowski, from Brighton, won the Glen Arbor "Shop Small, Eat Local" campaign.
Sandy Kraner, of Chesterfield, Missouri, came in second and Allison Pruiett, of Traverse City, took third place. All three winners will receive "Glen Arbor Bucks" to use this year.
The season opener event ran from May 20-22. Customers took "Batter Cards" around town to "run the bases." They visited six participating businesses in the Glen Arbor area to get their card stamped.
1,254 medals at GLINTCAP
GRAND RAPIDS — The final tally for the 16th annual Great Lakes International Cider and Perry Competition in Grand Rapids saw 1,254 medals awarded (202 gold, 656 silver and 396 bronze) from 1,351 total entries, according to a release.
The Commercial Division received 1,105 entries and awarded 1,040 medals (167 gold, 556 silver, 317 bronze). The Noncommercial Division had 246 entries and awarded 214 medals (35 Gold, 100 Silver, 79 Bronze).
A complete list of the 2022 Commercial Division winners is available at https://glintcap.org/results/commercial/year/2022-commercial-results/ and a list of the 2022 Noncommercial Division winners is available at https://glintcap. org/results/noncommercial/year/2022-noncommercial-results/.
2022 Local food guide publishes
TRAVERSE CITY — Taste the Local Difference has published its 2022 Local Food Guide, a 100-page magazine celebrating local food culture and businesses.
The Guide lists food businesses across the state, but is separated into hyper-local regions. Each region will have a release party, which for northwest Michigan will be June 13 from 4:30-6:30 pm at Providence Organic Farm in Central Lake.
More information is available at https://www.localdifference.org/find-food-farms/local-food-guide/.
MBIA warns boaters of E15 gas
COMMERCE TOWNSHIP — The Michigan Boaters Industry Association is warning consumers not to use E15 gasoline to fuel boats. E15 contains 15 percent ethanol.
E15 will be sold in the summer months of this year as a way to lower fuel prices, according to a release. Previously E15 was not sold between June 1 and Sept. 15, the typical boating season for most states. The MBIA says using E15 in boats and to power small engines like motorcycles, off-road vehicles and other power equipment is dangerous and "illegal to do so," according to the release. E15 can make engines overheat, causing expensive damage and voiding any manufacture warranty, the release adds.
Credit union accreditation
EAST LANSING — MSU Federal Credit Union earned the Juntos Avanzamos ("Together We Advance") designation. The credit union was awarded for offering financial services to the Spanish-speaking community, including accepting alternative forms of identification (such as Individual Tax Identification Number) and employing bilingual team members.
Community grant applications open
TRAVERSE CITY — Traverse City Light & Power accepts applications for its Community Investment Fund Grant for the 2022-23 fiscal year. Funding can support programs and projects in community development, energy-related education and natural resources/environmental.
Nonprofits in the Traverse City area may apply until July 31. Applications and more details are found under the "Utility Forms" tab at tclp.org.
NMCAA Home Heating Credit
TRAVERSE CITY — Northwest Michigan Community Action Agency provides the Home Heating Credit for community members who need help paying their utility bills.
Any Michigan household that earns $40,000 per year or less is qualified for the program through the State of Michigan. People may apply for credit through NMCAA in Traverse City, Petoskey and Cadillac. NMCAA staff can help those who live in Grand Traverse, Benzie, Kalkaska, Antrim, Emmet, Charlevoix, Wexford, Roscommon, Missaukee or Leelanau counties.
Obtain an application at getyourrefund.org/nmcaa or nmcaa.net/taxes. Call 231-947-3780 for additional information about the credit.
USDA announces new initiative
WASHINGTON, DC — The US Department of Agriculture announced three initiatives "to create fairer marketplaces for poultry, livestock and hog producers," according to a release.
The USDA announced a proposed rule requiring poultry companies and live poultry dealers to provide information contract producers need. The federal department also seeks input on whether "the current tournament-style system in growing poultry could be modernized to create a fairer marketplace that allows more producers to participate," according to the release. The USDA also released a report titled, "Agricultural Competition: A Plan in Support of Fair and Competitive Markets."
For more information, visit the USDA Fair and Competitive Markets web page at https://www.ams.usda.gov/about-ams/fair-competitive.
BBB warns of travel scams
GRAND RAPIDS — The Better Business Bureau's 2021 BBB Scam Tracker Risk Report states that online shopping scams are the riskiest, including searching for online travel booking sites.
People should be aware they are looking at the right website when booking a flight or hotel. One way to avoid being scammed, according to a BBB release, is to book a trip directly through a local travel agency.
Other tips to thwart scams include reading company reviews on BBB.com, planning a reservation in advance, using a credit card to pay and avoiding travel deals that seem cheaper than other booking sites.
More information is available at BBB.org/TravelScam.
State parks get EV charging stations
LANSING — The Michigan Department of Natural Resources plans to add several electric vehicle charging stations at state parks along Lake Michigan.
Two charging stations are expected to appear at Leelanau State Park, Interlochen State Park and Petoskey State Park. Installation should begin in June and continue throughout the summer.
Magazine marks Guild's 25th year
LANSING — The 2022 edition of "Michigan. The Great Beer State marks the 25th year of the Michigan Brewers Guild.
The magazine includes a "Back to the Brew-Ture" article on the history of the Michigan Brewers Guild from past president Fred Bueltmann. The magazine also features a story on "Educating the Next Generation of Michigan Brewers," a regional locator map and a listing of the 284 member breweries in the state. The 2022 Guild festival dates are also listed in the magazine.
The 64-page guide is available at member breweries, state welcome centers, chambers of commerce and visitor bureaus, retail locations and businesses. A flip-book version is also available online at MiBeer.com under the resources tab.
Collections scam in the postal service
LANSING — The Michigan Department of Treasury warns Michigan taxpayers with past-due tax debts to be alert to a scam traveling through the US Postal Service.
In the scam, taxpayers receive a letter asking them to call a toll-free phone number to resolve their outstanding state tax debt. The letter includes threats to seize a taxpayer's property if the debt is not paid. The property includes bank accounts, wages, business assets, real estate, cars, refunds and cash.
The Michigan Treasury reminds individuals that it communicates through official letters with the state of Michigan letterhead that names the governor and state treasurer.
Taxpayers who received a scam letter or have questions about their state debts may call the Treasury's Collections Service Center at 517-636-5265. Learn more at michigan.gov/taxes.