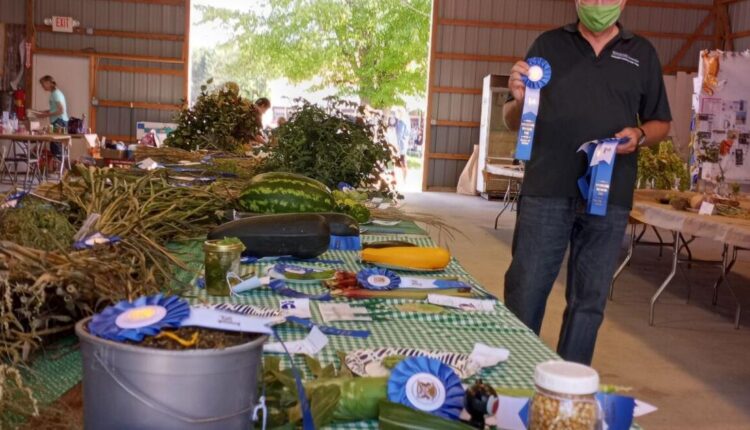 Erwin 'Duke' Elsner: Grow your fair entry this year | Business
Elsner
The 113th Northwestern Michigan Fair will be here in just 50 days. Sure, there will be exciting rides, enjoyable entertainment, challenging games and delicious fair food, but what really makes a country fair special is the connection to local agriculture.
Many people come to the fair just to see the livestock competitions or watch skilled riders on well-trained horses. Others want to see examples of what our regional farms and gardens can produce. There are always plenty of animal exhibitors and competitors, but for the last decade or so the number of people entering agricultural and floricultural exhibits in the "open classes" (non 4-H) has been declining.
So, here is my challenge to you — grow something and enter it in the fair this year.
The entry process is fairly simple. Official rules, forms and important information can be found in the annual Northwestern Michigan Fair Premium Book. Printed copies of the 2022 Premium Book are now available at a number of local businesses (such as Blain's Farm and Fleet, Square Deal Country Store, Pioneer Diesel) or one can be picked up at the fair office at 3606 Blair Townhall Road in Traverse City .
Unfortunately, some important information on the "Open Class" floriculture exhibits was omitted from the 2022 premium book. The missing information can be found online at the Northwestern Michigan Fair web site under the 2022 Premium Book Supplement posted under the "forms and documents" page at https://www.northwesternmichiganfair.net/forms-documents/. The main premium book is available there as well.
To enter an agricultural, horticultural, or floricultural exhibit at the Northwestern Michigan Fair are, there are four main steps:
Read the department rules that pertain to agriculture, horticulture or floriculture exhibits.
Complete and submit the "Exhibits & Class Registration Form" by July 15.
Harvest and prepare your entries according to the rules and deliver them to the Tanner Building on the fairgrounds by the deadline of 6 pm on Aug. 7.
Have a great time growing your entry.
Erwin "Duke" Elsner is a retired Extension Educator for the Grand Traverse County MSU Extension.