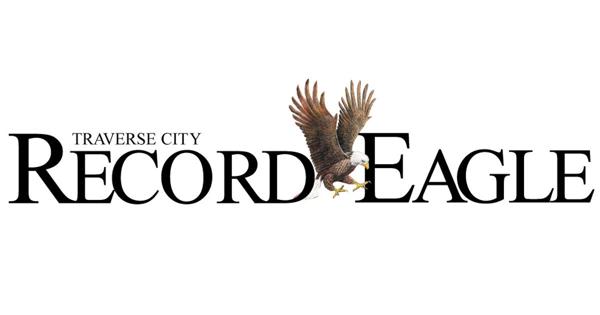 Cody Sovis: Winter. It could be worse. | News
Cody Sovis
Not a fan of winter? Here in northern Michigan, we could have it a lot worse.
I don't mean we could have more snow or colder temperatures. That might be the least of our worries. Winter in Traverse City relies on snow and consistent cold weather to offer world-class winter sports right in our backyards.
What would make winter worse is no winter.
Without snow, we wouldn't have two incredible cross-country skiing destinations. Conveniently located on the west and east sides, the Vasa Pathway and Hickory Hills have made cross-country skiing even more accessible for more families. Both offer impeccable grooming and a unique mix of trails that skiers of any ability level can enjoy.
We wouldn't have fat biking on the Winter Sports Trail without snow. I haven't been able to get up to ride these groomed trails as often as I'd like to, but the two times I was able to, I was thanking Northern Michigan Mountain Biking Association at every turn. Like TART's work on the Vasa Pathway, NMMBA's grooming has reshaped how mountain bikers have spent the past several winters. Interestingly, and encouragingly, that work has led to more skiers on fat bikes and more fat bikers on skis!
Sure, our area ski hills make snow, but the real stuff is a lot better. Making snow puts a massive demand on water and energy, eating into both budget and energy supplies. A typical snow gun operation uses nearly 5,000 gallons of water per minute. Most of that water ends up back in our lakes, but it takes a lot of energy to move it through the water system.
And there's no promise that we'll always have snow at all. According to the 2018 National Climate Assessment, Michigan's winters are getting shorter and experiencing less consistent snowfall. Instead, we rely on harsher winter storms driven by lake effect snow. Less lake ice, less snow, and more prolonged freeze and thaw cycles could lead to flooding and changes in the health of the water cycle. Short winters could also increase the risk of crop diseases and pest problems.
If it's going to be cold, we might as well have snow.
If we think winters are harsh, then imagine how hard they'll be with nothing fun to do. Do the little things to reduce your carbon footprint, and let's hope all our small changes are enough to keep winter around.
Cody Sovis works in content marketing/SEO for OneUpWeb, is a cyclist for Norte Youth Cycling and an avid reader, writer, and consumer of cookies.