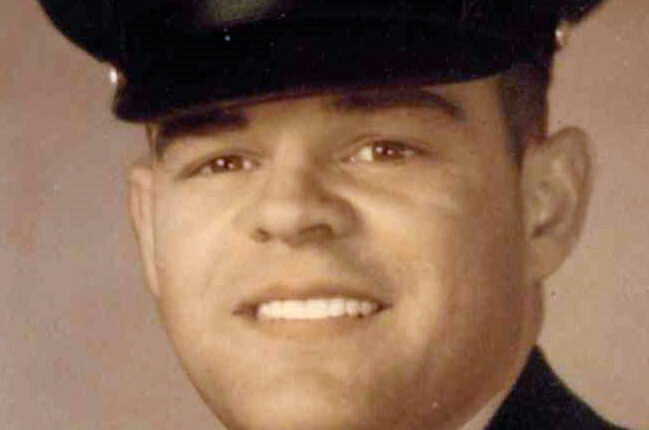 Ronald James Baerlocher – Houghton Lake Resorter
Ronald James Baerlocher, 83, of Roscommon, died Sept. 12, 2022, in Grayling.
A service was held Sept. 19 at Wagner and Walsh Funeral Directors, Roscommon, with Pastor Ken Marsh officiating. Burial was in Pioneer Cemetery, South Branch Township, following the funeral. Memorial contributions may be made to the Roscommon Gerrish-Higgins Alumni Scholarship Fund of the Roscommon County Community Foundation or Higgins Lake Baptist Church.
He was born Nov. 27, 1938, in Roscommon, the son of John and Violet (Dilts) Baerlocher. His uncle, George Kestenholtz, raised him as if he were his own son, giving him the opportunity to grow up with an appreciation for the outdoors.
He spent a lifetime of fishing on the South Branch of the AuSable River and hunting in all the nearby woods. He then shared that passion with his sons and grandchildren. As a young man, he began his work life in the woods, logging for Frosty Wyckoff and the Fishell brothers.
He and Janet M. Strang were married Oct. 14, 1961, in Traverse City. He served in the US Army for two years. He was proud that he had built his own house in 1967 in Brookside subdivision.
When he returned from the service, he worked in the grocery business as a manager for A&P, Ames IGA and Northern Supermarkets – Carter's IGA. After 40 years, he retired in 2001. He then worked part-time for Kirtland Community College as a custodian until 2006. He was a longtime member of Higgins Lake Baptist Church. He will be greatly missed by his family and friends.
Preceding him in death were his parents; and wife, Janet.
Surviving are his children, Randy (Lisa) Baerlocher of Roscommon, Brad (Jennifer) Baerlocher of Rochester Hills and Jeff Baerlocher of Roscommon; former daughter-in-law, Trish Baerlocher of Roscommon; grandchildren, Jason (Desiree) of Roscommon, Katie Baerlocher of Roscommon and Madison Baerlocher of Houghton; great-grandchildren, Lillian, Melanie, Molly Baerlocher, Reid and Grant Drake; Janet's twin sister, Joyce Maidens; and many other relatives and friends.