Draft SCOTUS decision ignites reaction across region | Local News
TRAVERSE CITY — The leak of Justice Samuel Alito's draft opinion on Roe v. Wade rocked the nation earlier this week.
If the landmark 1973 decision that cleared the way for legal abortions in every state is overturned, it will be the first time a right has been given by the highest court in the country and then taken away.
Politico published the leaked draft document on Monday; Chief Justice John Roberts confirmed its authenticity on Tuesday, and reactions ignited across Michigan — spurring prayer vigils, protests and many pondering the draft decision's implications, if finalized.
Sarah Wallett
dr Sarah Wallett, chief medical officer for Planned Parenthood of Michigan, said she vacillated between anger and devastation since hearing the news earlier this week.
"I'm a physician and providing abortions is an essential part of the work that I do," Wallett said. "It is devastating to me that in the state of Michigan I would not be able to continue to provide that care. This will be devastating not just for individuals, but for families in our communities."
If the draft opinion becomes a reality, those who provide abortions could face felonies, prosecution and jail time, she said, emphasizing that for now abortion is still accessible and legal in Michigan.
Pro-choice protests over the leaked opinion have yet to take shape on a large scale in Traverse City, but Women's March TC has one planned for May 14. Cathy Fenlon, one of four local organizers with the group, said she was not surprised at the leaked decision but disgusted with its contents and has been left feeling discouraged by what she feels is a lack of results from protests and demonstrations in the past few years.
Fenlon's hope for the May 14 protest is that, when people walk away, they feel encouraged to do more for the cause, like get involved in local politics or donate.
"I hope anyone who comes will do another thing, take a next step," Fenlon said.
Others applauded the decision indicated by the draft opinion.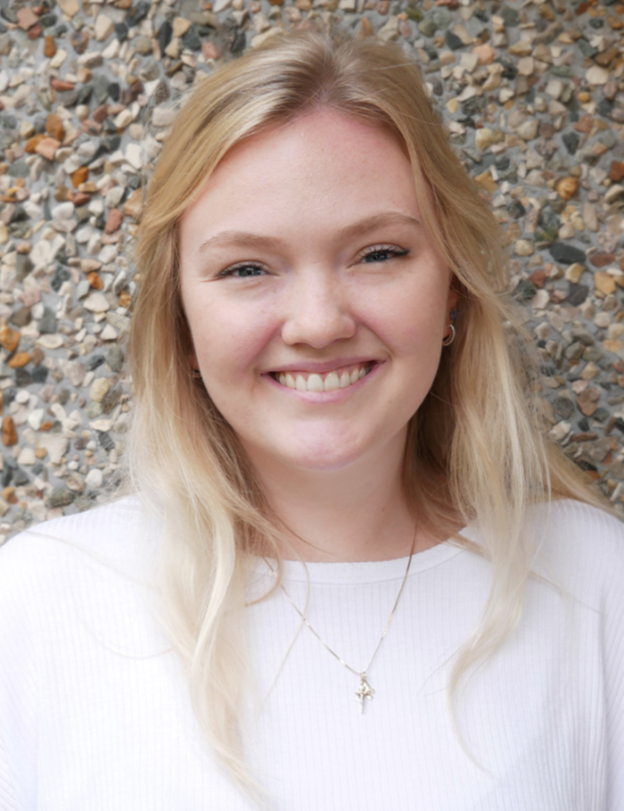 Anna Marie Vissers
"We have been waiting for 50 years for Roe v. Wade to be overturned. Hopefully we're close to that," said Anna Visser, director of communications and education for Right to Life Michigan.
But while Visser said the Supreme Court's draft decision looks like a huge victory, the fight is not over.
"Each state is going to have their own battle of getting a law passed or defending a law that is already in place," Visser said.
Michigan's law
If Roe v. Wade and 1992 Planned Parenthood v. Casey are struck down, it will be left to each state to regulate abortions.
So-called trigger laws regulating abortion have been passed in several states and are poised to go into effect with the downfall of Roe. Many of them outlaw abortion after a heartbeat is heard, or at five to six weeks of gestation.
In Michigan a 1931 law that bans all abortions except to save the life of the mother will go back into effect. Last month Gov. Gretchen Whitmer and Planned Parenthood of Michigan and Dr. Sarah Wallett filed separate lawsuits asking the Michigan Supreme Court to block enforcement of the 1931 law.
Whitmer has also asked the court to acknowledge a woman's right to an abortion under the state constitution's due process clause, which provides a right to privacy and bodily autonomy.
According to a story in Bridge Michigan this week, the state has 27 abortion providers in 13 counties, a number decreasing over time. According to 2020 numbers, about 30,000 abortions were performed in the state, with 8,448 at Planned Parenthood organizations. A Planned Parenthood spokesperson also told Bridge that if abortion became illegal in Michigan, that could mean referring women to clinics in Illinois, New York or potentially Canada.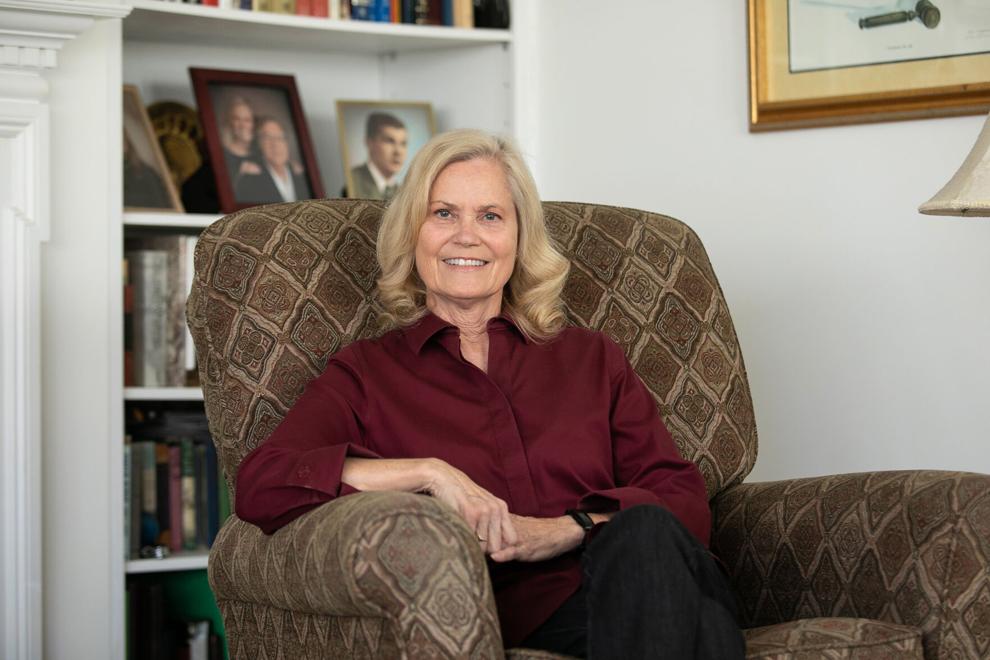 Brenda Quick in her Traverse City home.

Record Eagle/Jan-Michael Stump


Living document question
Brenda Quick, a Traverse City resident and former constitutional law professor at Michigan State University, said Alito's opinion raises the question of whether the Constitution is a living document or not. Times change, societies change and so does medical science. She recalled how in 1973, Roe vs. Wade's third-trimester cutoff for legal abortions came out at a time when most babies born more than three months premature didn't survive.
That was true even 40 years after Dr. Julius Hess opened a premature infant care station at Chicago's Michael Reese Hospital in 1922, according to an article from the University of Pennsylvania's nursing college. The Roe decision landed in the same decade as a crucial tool: respirators designed for tiny lungs so babies born more than three months premature could breathe.
The second opinion Alito wrote should be overturned, Planned Parenthood of Southeastern Pennsylvania vs Casey, came in 1992. Quick said by then advances in medical science made Roe vs. Wade's sixth-month standard outdated. That made Alito's assertion that the Casey decision didn't defend Roe seem off-base, Quick said.
"And the court said, 'No, you've got to consider viability.' And what they were doing was looking at the world at that point in time, which allowed for a fetus to survive as a human being at an earlier time necessarily than just six months," she said.
The leak draft decisionPeninsula Township resident and attorney Grant Parsons formerly clerked for a federal judge and said such a leak is unheard of. The Supreme Court sets its own rules, plus etiquette and tradition dictates that clerks work behind the scenes even as they research and help draft a judge's opinion.
It's a prestigious job to have on a resume, so violating court ethics and rules by leaking a draft opinion before the final one is out could be a career-threatening move, Parsons said
"So whoever did this either has a really good cover story and is not going to get caught, or is really so hopped up about this that they don't care what the consequences are," he said.
That the decision is still a draft made some circumspect in their reactions.
Rev. Jeffrey J. Walsh, bishop of the Diocese of Gaylord, issued a statement in response to the leak, saying that the diocese would offer further comment when the Supreme Court releases an official decision about Roe v. Calf.
"Until that time, we remain committed to our pro-life efforts to uphold the dignity of every person, and we commend the life of the unborn in all of our prayers," Walsh said in the statement. "This moment provides us a renewed opportunity to affirm the pro-life work and prayers of so many and to remain hope-filled in our efforts to love and serve mothers, children and families."
Superintendent of Grand Traverse Area Catholic Schools Erick Chittle said he disagreed with the action of leaking the opinion but that GTACS is "profoundly pro-life" and supportive of any decisions that are in line with that stance.
Cathy Nelson, GTACS Marketing and Communication director, said if Roe v. Wade is overturned, GTACS would continue to "celebrate life" but had not yet discussed how else they would shift the energy they currently put towards pro-life activism against Roe v. Calf.
Sen. Wayne Schmidt, R-Traverse City, said in a statement that it was unfortunate that a draft decision was leaked before the court reached its final decision.
"Knowing how deeply personal this issue is to so many, we should respect the judicial process and await an official ruling," he said.
Long-term impacts Alito argues in his opinion that abortion rights are not explicitly enumerated in the US Constitution.
Should the opinion be that of the court's, it would be an unheard-of instance of the Supreme Court deciding a legal right exists, then reversing it, Parsons said.
The Planned Parenthood of Northwest Michigan supporters argued the constitution is meant to be an anti-majoritarian document that stops government overreach and protects an individual's right to privacy.
Quickly pointed to Alito's assertion that any rights implicitly shielded must be "deeply rooted in the nation's history and tradition." That could spell trouble for any number of rights that courts previously ruled to be based in the Fourteenth Amendment and its implied privacy protections, she said.
Alito stated the opinion shouldn't be read as having any bearing on other issues where liberty interests are in play, like contraception, same-sex relations and marriage.
But Quick said some future challenge could argue that contraceptive use is the possible prevention of a human being, for example, Quick said.
Nor does Alito's insistence that his reasoning be applied to only abortion have any real legal weight.
"Really for him to even say, 'Well, it won't apply to any of these others,' that's nothing more than his personal opinion at this point, because those issues really aren't even before the court yet," Quick said .
Anna Dituri, secretary and advocacy chair with Up North Pride, said seeing Justice Alito's majority opinion on Roe v. Wade feels like the beginning of "the deconstruction of rights that have been established in recent years."
"The nature of the majority opinion that was released, it just tees it up to basically take down every single win that any marginalized community has had in the last decade," Dituri said. "Any of those wins will be on the chopping block, based on the language written in that majority opinion. And it's terrifying and it's awful."
A goal for the Right to Life organization is getting anti abortion rights candidates elected and defeating those that support abortion, Visser said. She also hopes that making abortion illegal will have more women looking for support at pregnancy resource centers.
"Women's healthcare will not change because we believe that abortion is not healthcare," Visser said.
Wallett said a backlash from Roe may have an effect at the polls come November.
"I hope people remember who wanted them to be able to get healthcare and who thought that wasn't important," Wallett said. "As a doctor politics have no place in my exam room."