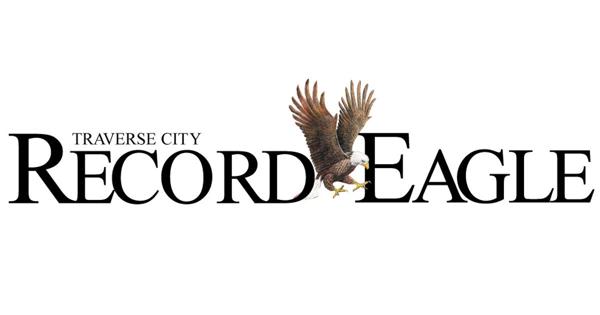 Community in Transient: 06/19/2022 | Local News
Kids' programs
TRAVERSE CITY — Great Lakes Children's Museum offers activities for preschool and elementary students. These include a fish print craft at 1 and 3:30 pm June 20 and 10:30 am, 1 and 3:30 pm June 23. Storytime Adventures features "Fish Is Fish" at 10:30 am, 1 and 3:30 pm June 21 and 24. Admission is $7 per person. Sign up at glcm.org.
Homelessness panel
LELAND — 5Loaves2Fish Northern Michigan hosts a discussion at 6 pm June 21 at Main Street Gallery. This is part of a series about homelessness and food insecurity. Attendees may partake in a soup and hard cider. Donations are appreciated. RSVP to [email protected]
Addiction, recovery talkTRAVERSE CITY — "Addiction and Recovery: Prevention and Youth Intervention" begins at 6 pm June 21 via Zoom and at Traverse Area District Library.
This presentation features speakers from Grand Traverse County Drug Free Coalition and Up North Prevention, Northern Lakes Community Mental Health and Substance Free Coalition of Northwest Michigan.
Register at tadl.org/events or call 231-932-8502.
Resume workshop
TRAVERSE CITY — A counselor from Michigan Works! shares resume tips at 6:30 pm June 23 at Peninsula Community Library.
RSVP by June 21: 231-223-7700.
Meet the author
BELLAIRE — Michigan Notable Books Author Lisa Sukenic gives a presentation at 10 am June 22 at Bellaire Public Library.
Sukenic penned "Miles from Motown," a poetry book written from the perspective of a 12-year-old girl. The text is available to purchase and for signing.
Book signing
CENTRAL LAKE — Author Leslie Lee provides a book signing and reading from 5:30-7 pm June 22 at Providence Farm.
Comedy debuts June 22LELAND — Local author Scott Craig's "Laughing in Leelanau" debuts on stage at 7 pm June 22 at the Old Art Building.
Tickets are $100 and include a copy of Craig's book, a cocktail and entry to the show. Proceeds go toward upgrades to the building's theater. Call 231-256-2131.
Summer program
EMPIRE — Glen Lake Community Library launches the summer reading program "Oceans of Possibilities" at 11 am June 23. Families are invited to the water safety presentation by Great Lakes Surf Rescue Project.
Young readers may sign up for the Kids' Reading Club. They earn rewards by reading and keeping track of their favorite summer books. Sponsors: Friends of Glen Lake Library and Cherry Republic.
The full schedule of art, music, crafts and more is posted at glenlakelibrary.net.
Ensemble performs
CHEBOYGAN — WindSync is in concert at 7:30 pm June 23 at Cheboygan Opera House. This show is part of the "Chamberfest Cheboygan series. Tickets are free for students, $25 for adults. Purchase at theoperahouse.org or call box office at 231-627-5432.
Free vision screening
EAST JORDAN — East Jordan Lions Club sponsors free vision screenings for children age 6 months to 6 years old from 5-9 pm June 24 at the East Jordan Freedom Festival Lion's Kids Sight trailer. The screening takes less than 1 minute.
Rotary provides grants
TRAVERSE CITY — Rotary Charities recently announced the recipients of its spring 2022 grants, which totaled $270,000.
The Assets for Thriving Communities grantees: American Legion Post 399, $10,000; Crosshatch Center for Art and Ecology, $50,000; Housing North, $50,000; Interlochen Center for the Arts, $30,000; Paddle Antrim, $50,000; Traverse Area Historical Society, $50,000; and the Traverse Area Pickleball Association, $30,000.