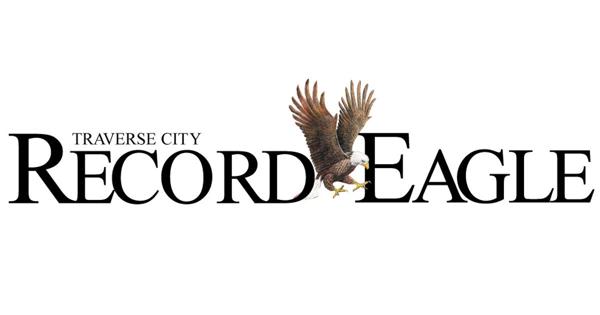 Community in Temporary: 07/23/2022 | Local News
Play auditions
TRAVERSE CITY — Community members may audition for Agatha Christie's "Murder on the Orient Express" at 3 pm July 24 and 6:30 pm July 25 at Old Town Playhouse.
Roles are available for seven men and five women. Performances are Sept. 9-12, 16-19 and 23-25.
Carriage excursions
SUTTONS BAY — Carriage rides are July 28, Aug. 4 and 18 at Black Star Farms. Enjoy a wine tasting and a complimentary shareable appetizer at Hearth and Vine Café afterwards.
Cost is $225 per couple. Tickets: blackstarfarms.com/carriage-wine-excursions.
Painting with pastels
BELLAIRE — Painting with Pastels goes from 1-2:30 pm July 28 at Grass River Natural Area. Artist Catherine Connolly works with participants to create landscape paintings.
Materials are included in the $10 fee. Register at grassriver.org.
crafting session
BELLAIRE — Crafternoon starts at 4 pm July 28 at Bellaire Public Library. Ages 16 and older can make fairy gardens. Register by calling 231-533-8814.
Lightkeeper event
LELAND — North Manitou Light Keepers hosts its annual Lightkeeper Rally and Crib Cruise from 4-6 pm July 28 at Main Street Gallery.
Learn about plans to restore the North Manitou Shoal Light (also called "The Crib"). Light foods and beverages are served.
The Crib Cruise begins at 6:30 pm on board the Mishe-Mokwa, operated by Manitou Island Transit. Ride around the lighthouse and learn about its history and future. Cost is $45 at northmanitoulightkeepers.org/cribcruise.
Flywheelers show
BOYNE FALLS — Northern Michigan Antique-Flywheelers Club presents its annual show July 28-31 at 145 US 131 North.
The Charlevoix County Community Foundation and the Petoskey-Harbor Springs Area Community Foundation provided grants that allowed club members to purchase kitchen items for a new food service building at the showgrounds.
Other show activities: tractor parades, flea market, arts and crafts vendors, blacksmithing, live music and more. northernmiflywheelers.com
July grants
TRAVERSE CITY — Rotary Charities of Traverse City recently awarded seed grants to local organizations.
$9,700 to Glen Arbor Arts Center for the Learning in the Arts Mentoring Program
$10,000 to Great Lakes Children's Museum for a child-focused, artist-led experience on local Native American culture
$7,750 for the Festival Foundation to measure the economic and community impact of the National Cherry Festival and Iceman Cometh Challenge
Habitat awarded grant
LANSING — Habitat for Humanity of Michigan obtained a $5,000 grant from the Lake Trust Foundation to support housing counseling and financial education.
The organization is a US Department of Housing and Urban Development-approved housing counseling agency. Certified housing counselors and financial coaches serve Michigan consumers.
USDA investments
LANSING — The US Department of Agriculture Rural Development plans to invest $10.8 million in rural northern Michigan communities.
The City of Cheboygan will use a $7,294,000 loan for water system improvements. The Village of Elberta will put a $1,406,000 loan and a $1,994,000 grant toward water system improvements. The Village of Honor received a $158,000 loan for wastewater treatment system improvements, including construction of a headworks facility and submerged aeration.
No summer resolution to big dispute over paying court costs
DETROIT — The Michigan Supreme Court signaled Friday that there will be no summer decision in a high-stakes dispute over whether people convicted of crimes can be ordered to pay to keep the lights on and cover other operating costs in local courts.
The court heard arguments in April and subsequently asked the parties to file more briefs addressing certain issues.
The law, which raises millions of dollars each year, expires Oct. 1, although there's a bill in the Legislature to extend it until fall 2025.
In its latest order, the Supreme Court said it will hear more arguments on three points in the months ahead, including whether judges assessing costs creates a potential for bias.
Critics argue that it's unconstitutional for a judge to oversee a criminal case and also have power to order someone to pay a share of keeping the building clean and office supplies stocked.
"The simple fact is that courts are not a private enterprise. Criminal defendants are not a special class of citizens upon whom the expenses of state government should be levied," said the Detroit Justice Center, which represents low-income Detroit residents.
The money goes to a court's local government, but only people convicted of crimes must pay, not others who use the courts. Nothing is deducted from the budget of prosecutors who lose cases.
From 2018 through 2020, courts collected $108 million statewide, 75% of it in District Courts, which handle traffic tickets, drunken driving cases and other misdemeanors mostly committed by people who can least afford to pay.
Costs may vary by community. Some judges don't order them.
Follow Ed White at http://twitter.com/edwritez