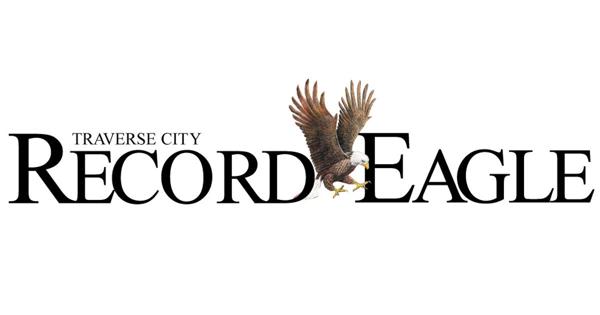 Business in Transient: 05/18/2022 | Business
Service Award Luncheon May 18
ACME — Traverse Connect hosts the Distinguished Service Award Luncheon from 11:30 am to 1 pm May 18 at the Grand Traverse Resort and Spa. Registration opens at 11 am
The event honors the late Michael A. Ascione, recipient of the 2021 Distinguished Service Award. Ascione is the former president and CEO of American Waste.
Traverse Connect members may attend for $35 and others for $50. Tables may also be available. Learn more and sign up at https://bit.ly/3w4CwA2 or email [email protected]
NMC Learning Lab event scheduled
TRAVERSE CITY — The NMC Learning Lab's Industry 4.0 demonstration and project overview is set from 3-4:30 pm May 18 at the Parsons-Stulen Building.
Attendees can get an overview of the collaboration robot and milling operation. Training opportunities and lab demonstrations are provided during this free industry event. Sign up at nmc.edu/tech or call 231-995-1023.
Pit Spitters host summer job fair
TRAVERSE CITY — The Traverse City Pit Spitters host a job fair from noon to 2 pm May 21 at Turtle Creek Stadium.
The fair is open to new and returning employees who are seeking a summer job as concession workers, ushers, servers, parking attendants and other game-day roles.
Apply on site or at https://bit.ly/38phFi1.
BBB accepting award nominations
GRAND RAPIDS — The Better Business Bureau Serving Western Michigan accepts applications for its annual BBB Torch Award for Ethics. The awards highlight businesses and nonprofits that help people in need in their communities.
Eligible for-profit and 501©(6) applicants have at least a B rating with the BBB, and all organizations must have operated for at least three years and never received this award. Government agencies are not eligible to apply.
Nominate an organization or apply at bbb.org/wmiawards by Aug. 1.
Business After Hours meeting
PETOSKEY — The Petoskey Regional Chamber of Commerce hosts its next Business After Hours from 5-7 pm May 18 at Nomad in Bay Harbor.
Area business staff are invited to attend for food and socializing. A cash bar is also available. Admission is $10 for chamber members and $15 for others.
Fresh Coast Club gathering slated
TRAVERSE CITY — Traverse Connect hosts the next Fresh Coast Quarterly Club event from 5-7 pm May 19 at Right Brain Brewery.
Newcomers and locals are encouraged to network at this event. Sign up at https://traverseconnect.chambermaster.com/eventregistration/register/6489.
Restaurant Week in Petoskey returns
PETOSKEY — Petoskey Restaurant Week occurs May 20-27. Restaurants offer three-course menus for $15, $25 or $35 for lunch and/or dinner, with some establishments offering two-for-one pricing.
Participants include Barrel Back Restaurant, Beacon Bistro, City Park Grill, Mim's Mediterranean Grill, Noggin Room Pub, Palette Bistro, Roast & Toast, Sage at Odawa Casino, Sazon Latin Cuisine, Vintage Chophouse and Wine Bar and Walloon Lake Inn.
Learn more about the event at www.petoskeyrestaurantweek.com or find it on Facebook.
LMCU celebrates new branch
TRAVERSE CITY — Lake Michigan Credit Union hosts a ribbon-cutting ceremony at 4:15 pm May 25 at its newest branch, 3650 NUS 31 South. Everyone is invited to attend.
This facility includes a walk-in lobby, drive-thru, 24-hour drive-up ATM, a notary public and night depository. Other services include mortgage, wealth management, insurance and commercial lending.
This is the credit union's second full-service branch office in Traverse City. The other branch is located at 310 W. Front St.
Members can access their bank at lmcu.org or through the LMCU mobile application.
Credit Union provides shredding
TRAVERSE CITY — Lake Michigan Credit Union offers the "Shred Your Stuff Day" from 9-11 am May 21 at its branch at 3650 NUS 31 South.
Members can bring up to six boxes of sensitive or personal documents, and LMCU staff will shred them for free.
SBDC offers export webinar
KALAMAZOO — The Michigan Small Business Development Center hosts the Early Export Assistance Program at 11 am May 26 in a virtual format.
Attendees can learn about expanding into international markets, using International Search Engine Optimization (SEO), accessing State Trade Expansion Program funds through the Michigan Economic Development Corporation and more.
The webinar takes place via GoToWebinar (goto.com/webinar/join). Register for free at https://bit.ly/3Ptiya2. Contact [email protected] for accommodations, including for people with disabilities.
Michigan Museum Recovery grants
OKEMOS — Michigan Humanities offers the Michigan Museum Recovery Grant for Michigan-based museums with a humanities focus.
Awards can help fund operations and/or programs. Up to $10,000 will be provided.
Create an account and apply at https://tinyurl.com/2xazuzdr. The deadline is May 26.
True Blue Gallery opens for season
ALDEN — True Blue Gallery hosts its grand opening from 11 am to 5 pm May 28-29 at a new location, 9046 Helena Road.
The gallery will feature watershed-inspired artwork and information about how to preserve Torch Lake. Proceeds from sales support the Torch Conservation Center, a nonprofit that operates the gallery.
Contact [email protected] to learn more.
USDA extends deadline for input
WASHINGTON, DC — The US Department of Agriculture continues to accept public comments on the impacts of concentration and competitive challenges in seed, fertilizer, other agricultural inputs and retail markets.
The deadline was recently extended, allowing people to post their comments until June 15 at regulations.gov. Learn more at www.ams.usda.gov/about-ams/fair-competitive/rfi.
STEM scholarships in Benzie County
TRAVERSE CITY — Twelve Benzie County families can receive STEM scholarships. Families can select free annual membership to COGNiTiON in Beulah or the Great Lakes Children's Museum in Traverse City, or a summer STEM camp opportunity.
The grants allow six children to attend the summer camps and six families to obtain annual family memberships at their chosen location. The Seabury Foundation and the Grand Traverse Regional Community Foundation sponsor these opportunities.
Benzie County families can apply for consideration by completing the form at https://bit.ly/3yFxonO.
Housing North expands program
TRAVERSE CITY — Housing North plans to expand its Housing Ready Program in Leelanau County.
Last fall, the organization received a $30,000 grant from the Leelanau Township Community Foundation and in February 2022 obtained $10,000 from Leelanau Christian Neighbors. Both awards support the initiative which aims to remove barriers to housing and increase availability of homes in the region.
The Housing Ready Program piloted in Charlevoix and Emmet counties.
Consulting firm joins alliance
TRAVERSE CITY — Kindlinger & Company PC recently joined the BDO Alliance USA, a national association of independently owned accounting, consulting and service firms.
"Being an independent member of the alliance will enable us to provide our clients with resources and expertise from the fifth largest CPA firm in the world, while continuing to provide the high level of client service and personal attention that our firm has become known for in the community," said Kindlinger President Chris Kindlinger in a release.
Kindlinger is an accounting and business consulting firm located in Traverse City.
Manufacturer expands operations
GRAYLING — ARAUCO plans to invest $20 million to expand its thermally-fused lamination operations at its particleboard mill in Grayling.
The new lamination line is the company's third in that category in Grayling. It is expected to launch in late 2023.
The North American company manufactures composite wood panels, millwork, plywood, lumber and wood pulp.
Michigan company earns ranking
KALAMAZOO — Greenleaf Trust was named to Inc. Magazine's list of Best Workplaces for 2022. This is the second consecutive year the company has made the list, and it is the only winner from Michigan.
Quantum Workplace surveyed each nominated company on topics like management effectiveness, benefits and employee development.
Greenleaf Trust is an independent, chartered trust-only bank focused on wealth management, trust and estate management and administering company-sponsored retirement plans. Offices are located in Traverse City, Grand Rapids, Birmingham, Bay Harbor, Midland and Kalamazoo.
Illegal shipments to Michigan halted
LANSING — The Michigan Liquor Control Commission and Michigan Attorney General Dana Nessel issued a violation order against Wine.com.
This online company was cited for illegally shipping alcohol directly to Michigan for almost 10 years. Michigan law states that only wine manufacturers can directly ship wine to Michigan consumers, according to a release. Wine.com sent about one-third of all direct shipments into Michigan but does not produce its own wine.
"Illegal direct shipments by large, out-of-state technology companies like Wine.com hurt Michigan's economy and undermine our small, mom-and-pop retailers who play by the rules and follow the laws," said Michigan Beer and Wine Wholesalers Association President Spencer Nevins in a release.