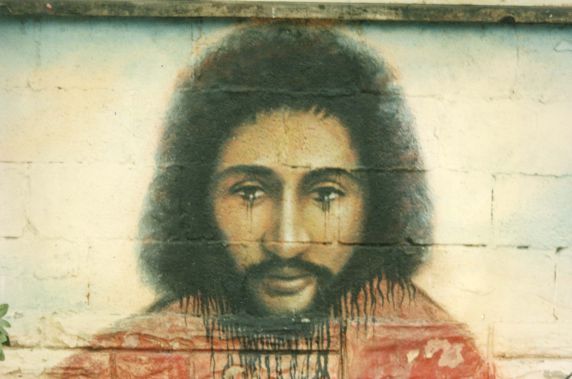 Trial for Malice Green's killing begins in Detroit  ⋆
On June 2, 1993, the widely publicized court proceeding centering on Malice Green's death gaveled into order in Detroit Recorder's Court, a state jurisdiction for local criminal cases at the time. 
Green, a 35-year-old Black motorist, was killed on Nov. 5, 1992, during a traffic stop carried out by white Detroit Police officers Walter Budzyn and Larry Nevers. Green, according to testimony, refused to drop what he was holding in his clenched hand. The beating ensued. It would later be determined that Green had alcohol and cocaine in his system.
The incident was largely considered the most publicized police killing of the decade in Detroit. It occurred after the notorious March 3, 1991, Rodney King beating and subsequent uprising in Los Angeles. King, who was Black, had been pulled over during a traffic stop that involved white officers. He survived physical assault and being shot with an electric stun gun known as a taser.   
The official cause of Green's death was blunt force trauma to the head with a police-issued large metal flashlight. Nevers and Budzyn were charged in his death, as were officers Robert Lessnau and Freddie Douglas, an African American who arrived on the scene after the traffic stop that occurred on West Warren at 23rd Street.
Ultimately, charges against Douglas were dropped. Lessnau, who was white, was acquitted of assault. Budzyn and Nevers were convicted of second-degree murder. Nevers was sentenced to serve 12 to 25 years in prison. Budzyn was sentenced to serve a lighter sentence of eight to 18 years in prison.
The case, which underscored race, class and city-suburban relations, attracted huge media coverage and became one of the most sensational incidents in local history. Coleman A. Young, Detroit's first African American mayor, said the police had "murdered" Green. Young's public statement angered supporters of the officers.
Reflections years later
Nakia Wallace, a co-founder of the anti-police brutality social action organization Detroit Will Breathe (DWB), was not born until 1996, but she knows a lot about Green's death and subsequent trial. 
DWB has led more than 100 protests after the killing of George Floyd, a Black man who was killed during an arrest incident with Minneapolis police in May 2021. Wallace called the Aug. 23, 1993, convictions of Budzyn and Nevers "a major victory for the city of Detroit for Black people across the country."
"I know that it had impact," said Nakia Wallace, a Detroit Will Breathe co-founder, about post-George Floyd death spring and summer long-demonstrations in 2020. "But we have to continue to protest." | Ken Coleman
"That's something I grew up understanding and knowing and taking pride in about this city," Wallace said last week.
Roosevelt Lawrence was a career Detroit Police Department employee who had worked on the executive protection unit for long-time Police Chief William Hart and was also a co-founder of the Detroit African American Police Association. He said on Tuesday that "justice prevailed" in the case of Budzyn and Nevers.
"The prosecution was prepared. The witnesses were on point," said Lawrence, author of "Blacks who Wore the Blue," a self-published book that chronicles the history of African Americans in the Detroit Police Department.
Wayne County Prosecutor Kym Worthy, an assistant county prosecutor at the time, served on the legal team representing Wayne County government. In 1994, Worthy was elected to the Detroit Recorder's Court and became county prosecutor in 2004. Nevers and Budzyn successfully appealed their sentences, but were convicted of involuntary manslaughter. In 2013, Nevers died at 72 of lung cancer.
The city of Detroit would eventually pay a civil agreement of $5.25 million to Green's family. 
In 2020, visual artist Sydney G. James created a mural located on Hamilton Avenue in Highland Park to remember Green and other people of color who have died during encounters with law enforcement.
GET THE MORNING HEADLINES DELIVERED TO YOUR INBOX
SUBSCRIBE


authored by Ken Coleman
First published at https%3A%2F%2Fmichiganadvance.com%2F2022%2F06%2F02%2Fon-this-day-in-1993-trial-for-malice-greens-killing-begins-in-detroit%2F