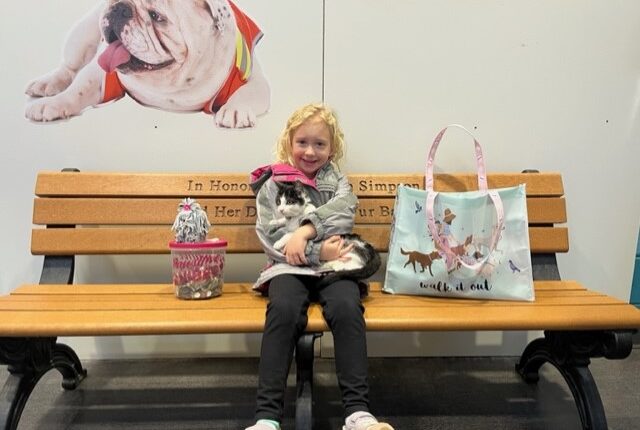 Lansing child donates lemonade stand money to shelter
LANSING, Mich. (WLNS) — A Lansing child is using money earned from her lemonade stand to support a Lansing-area shelter.
Natalie Boehm, a 5-year-old, hosted a lemonade stand with her aunt and donated the proceeds to the Capital Area Humane Society.
Boehm, who said she loves animals, stopped by them shelter on Friday to drop off the money she raised, which was $83.42. She and her aunt also made other donations, such as crocheted poop bag holders and cat toys.
Courtney Boehm, Natalie's mother, said her aunt, mom and Natalie all got together at a trail right by her mother's house where they were able to sell drinks to the public.
According to the young Boehm, cats are her favorite animal and she was excited to help them. While she was at the humane society, she was able to meet a shelter cat named Lil Mew Mew.
The Capital Area Humane Society posted on its Facebook to thank Boehm for her kindness and generosity.
According to Boehm's mother, she hopes to do another lemonade stand in the future and the family is even looking to adopt a cat soon.