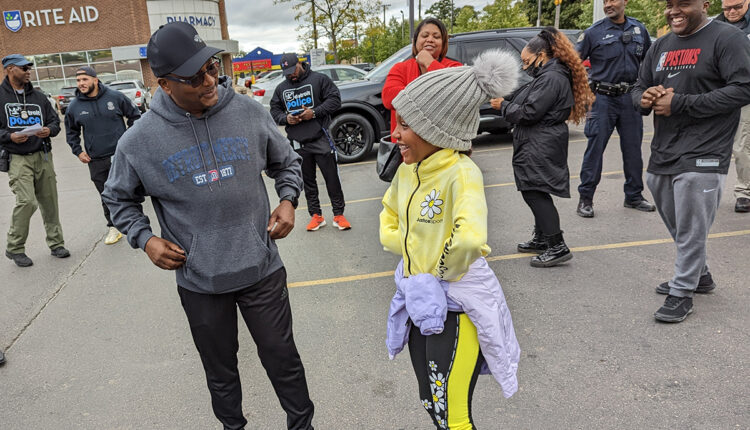 Here's what Detroit Police Chief James White is doing in the neighborhoods
BridgeDetroit's Bryce Huffman joined Police Chief James White in the city's eighth precinct for one of the department's "Walk a Mile Wednesdays," where White talked with residents about gun safety and distributed gunlocks.
DPD began hosting the weekly walks last year to better connect with residents and be a visible presence in neighborhoods.
https://www.bridgedetroit.com/wp-content/uploads/2022/09/Walk-a-Mile-Wednesdays_mixdown-1.mp3
The department will host its final Walk a Mile event of the year Oct. 5 in the second police precinct. Stay updated on future walks and other DPD news on the department's Facebook page.
Related
Bryce Huffman is a reporter for BridgeDetroit. He was formerly a reporter for Michigan Radio, and host of the podcast, Same Same Different.
More by Bryce Huffman


authored by
First published at https%3A%2F%2Fwww.bridgedetroit.com%2Fdetroit-police-chief-james-white-neighborhoods%2F