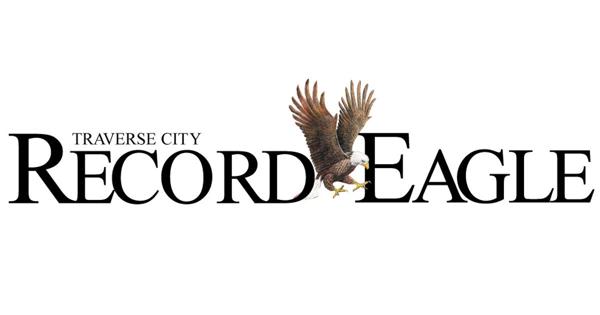 Food in Transient: 06/18/2022 | Food
Father's Day dinner
KINGSLEY — A Father's Day Chicken Dinner is served from 11 am to 4 pm June 19 at St. Mary of Hannah Parish and School.
Menu includes stuffing, potatoes, biscuits, coleslaw, dessert and drinks. Outdoor seating and takeout are available. Dinner is $14 per adult and $5 per child younger than 10.
Activities include bingo, silent auction, kids' games and a raffle. Purchase raffle tickets at Traverse Catholic Federal Credit Union, Buckley Hardware and St. Mary of Hannah Parish and School office. Contact: 231-263-5288.
Ragtime show
NORTHPORT — The "Ragtime Spectacular" begins at 3 pm June 19 at Northport Performing Arts Center. Bob Milne and Peter Bergin perform.
Call 231-386-2009 for tickets.
Monday concerts
ELBERTA — The inaugural "Jammin' Mondays on Betsie Bay" runs weekly at 7 pm June 20 through Aug. 29 at Waterfront Park.
The Jack Pine Savages gives the first performance, followed by Ted Alan and the Under-Privileged with Rob Smith June 27.
The lineup also includes James Armstrong, Paul Nelson Band, Duffy King Coalition and others. Find the event on Facebook for the full schedule.
Donations are accepted at 703 Main St. in Frankfort, MI 49635.
Summer Clubhouse
TRAVERSE CITY — The Summer Clubhouse is open from 10 am to noon June 21 and 28 at Traverse Area District Library.
Visit Youth Services for games, a craft kit, snacks and more.
Summer Solstice Dinner
TRAVERSE CITY — Left Foot Charley serves the Summer Solstice Dinner at 6 pm June 21. A four-course meal is paired with drinks for $110.
Reservations: https://bit.ly/3H8yqed.
Garden club gathers
WILLIAMSBURG — Sweetwater Evening Garden Club members meet at 7 pm June 21 at Acme Township Hall.
Old Mission Flowers owner Virginia Coulter shares her experience in growing flowers.
The event is free for the public, but space is limited.
Call 231-938-9611 to attend.
Call for bosses
TRAVERSE CITY — Oryana seeks cooking instructors for in-person classes at Oryana West this fall.
Chefs and home cooks may send proposals, especially for classes with vegan, vegetarian and international themes.
Learn more at www.oryana.coop/interested-in-teaching-a-class/. Contact: [email protected]
Nonprofit awarded
TRAVERSE CITY — Delta Kappa Gamma Phi Chapter recently presented the 2022 Friend of Education Award to Project Feed the Kids.
The local nonprofit was created by J&S Hamburg South owners Tiffany and Jason McQueer. They have provided more than 100,000 free meals for families since 2020. Lunches are available in Kingsley, Kalkaska and Traverse City.
Watershed Center receives grants
TRAVERSE CITY — The Watershed Center Grand Traverse Bay received two grants from the US EPA Great Lakes Restoration Initiative (GLRI) and one from the Michigan Department of Natural Resources Fisheries Habitat Grant Program.
The center plans to use the $518,564 GLRI grant to install an infiltration trench under Northport Public School's parking lot and a bio-retention area along Main Street. A $600,000 GLRI grant and $149,200 of MDNR funding will be used to reestablish a riparian buffer at a section of Kids Creek near Silver Lake Road. Also, a 1-acre wetland will be built to intercept storm water runoff from the Meijer parking lot.
These projects are part of the Kids Creek Restoration Project, which aims to make improvements that will remove the creek from the state's Impaired Waters List.