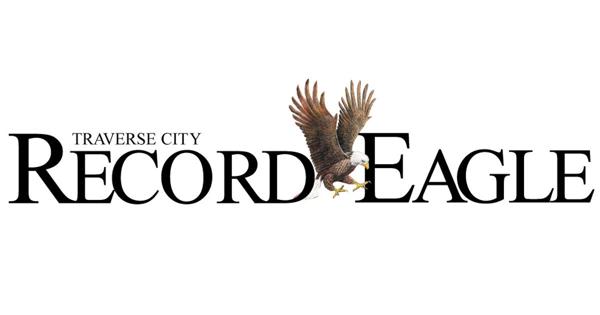 Community in Temporary: 06/04/2022 | Local News
comedy show
TRAVERSE CITY — Former Red Wings player Darren McCarty shares stories and jokes from 7-8:30 pm June 5 in the Peninsula Room at Jolly Pumpkin. Adults ages 21 and older are invited.
General admission is $25; Reserved seats and a post show meet and greet are $50. A cash bar is available. Purchase tickets through Eventbrite.com.
Highway repaving
CENTRAL LAKE — Michigan Department of Transportation begins resurfacing M-88 on June 6.
Work occurs from West Limits Road/Cedar River Road to north of Shanty Creek Road and from south of Central Lake to north of Ellsworth Road. The project should be finished by July 22.
Kids' activities
TRAVERSE CITY — Great Lakes Children's Museum offers programs for preschool and elementary students.
Kid's Craft Lab features bubble painting at 1 and 3:30 pm June 6 or 10:30 am, 1 and 3:30 pm June 9. Storytime Adventures includes the tale "Raccoon Tune" at 10:30 am, 1 and 3:30 pm June 7 and 10.
Reserve a spot at glcm.org.
Lunch meeting
TRAVERSE CITY — Grand Traverse Bay Area MEA-Retired invites all MEA-Retired members to its luncheon and meeting from 11 am to 1 pm June 14 at Traverse Bay United Methodist Church.
Four college scholarships are awarded to area students who are children or grandchildren of MEA members. The awards are sponsored by the local MEA-Retired group and TBA Credit Union.
RSVP by June 8 to [email protected] or 231-883-6118.
Museum opens
PETOSKEY — The Little Traverse History Museum opens for the summer season at 10 am June 9.
The museum is open from 10 am to 4 pm Monday through Saturday. Admission is $3 for adults and free for kids and museum members. Contact: 231-347-2620.
Book club discussion
ALDEN — The Books 'n Brie Book Club gathers at 3:30 pm June 9 at Helena Township Community Center. Discuss Jeanine Cummins' "American Dirt."
Manitou Passage Lecture
BENZONIA — Author Jonathan Hawley gives a presentation at 7 pm June 9 at the Mills Community House. Hawley shares his book "Guardians of the Manitou Passage: A Chronicle of Service to Lake Michigan Mariners, 1840-1915."
The Zoom meeting ID is 363 860 8007. This is part of Benzie Area Historical Society's Benzonia Academy Lecture Series.
Duo performs
BENZONIA — Claudia Schmidt and Sally Rogers perform at 7 pm June 10 at Grow Benzie.
Tickets are $20 at Grow Benzie, East Shore Market in Beulah, Frankfort Bookstore and the Corner Drug in Frankfort. Pay $25 at the door. Contact: 231-882-9510.
Local band performs
ELK RAPIDS — The Accidentals are in concert at 8 pm June 10 at the Historic Elk Rapids Town Hall. This show was rescheduled from May 28.
Tickets are $30 at accelevents.com/e/the-accidentals.
Car show registration
TRAVERSE CITY — Registration recently opened for the Old Town Classic Car Show, set from 11 am to 3 pm July 3 at the Grand Traverse Commons.
Cars, trucks, tractors and motorcycles are displayed during this National Cherry Festival event. Space is limited. Entry is $15 at cherryfestival.org.