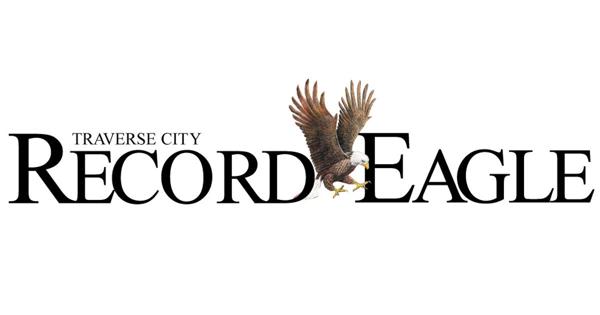 Backlog of inspections clogging county drain system | Local News
TRAVERSE CITY — The Grand Traverse County drain commissioner has requested funding to take care of a 15-year backlog of drain maintenance and to hire a consultant to create a schedule for future upkeep.
Commissioner Andy Smits, who has held the post since January 2021, proposed what he says is a significant increase in the budget for the department, which consists of him. Smits said he is still working on the proposal and does not yet have a dollar amount.
Smits is retired after more than 35 years as a professional engineer and said he has the skills to do the job, although many elected to the post in past years did not.
"The problem, in part, is a lack of service to the drainage district the county has created," Smits said. "That has resulted in non-functioning or poorly-functioning drainage systems … We're standing in a deep hole and that's why we're asking."
Smits is also asking for a salary increase. The job is considered part-time and he is paid about $18,000 per year, joking that those who work at McDonald's make more than he does.
Because of its marginal salary, the elected office does not attract the talent the job needs, Smits said. The person managing the county drain system should have construction management and administrative experience, budget and vendor management experience and have a knowledge of hydrogeology and hydraulics construction, he said.
Commissioner Darryl V. Nelson agreed, saying there needs to be consistency in the office.
"We've done some heavy lifts, we've changed things that needed to be changed," Nelson said. "I think this is one of the things we need to look at changing so going forward is better."
Under his proposal a consultant would likely be hired to put together an asset management plan for the drain system, as well as a schedule for annual drain inspection and any work that needs to be done. The budget increase would be through 2024, after those control documents are in place, he said.
Smits presented information on the drain system at a county board budget workshop held Wednesday at which no decisions were made. County Administrator Nate Alger will make recommendations on equipment purchases, additional staff requests and millage renewals at the July 6 regular commission meeting, after which the county board will approve the 2023 budget.
The budget is being done early this year as the county is transitioning to a new computer system.
Board Chair Rob Hentschel said he agrees with the problem that he knows there are drains that have not been looked at in decades. But he questioned why the department was seeking general fund dollars for work that should be paid through drainage district tax assessments.
"This has always been a hot button issue for me with past drain commissioners," Hentschel said. "The whole purpose of having a drain commissioner is so we have drainage districts so people receiving services are paying for services, versus people that have nothing to do with that drain."
Smits said the money is needed to do an assessment on all the drains. The cost for any improvements or maintenance that is done will be recouped with a tax levy on those living within that drainage district and repaid to the general fund. Money for the management plan will not be recovered, he said.
There are 11 drainage districts in the county, six of which are privately owned and exist through a contract with the county. Most do not have money in their fund balances to do any work on inspection may turn up.
The Timberland Drain in Peninsula Township has about $70,000, but records show there has been no spending from the account since at least 2007 and the drain has been neglected, Smits said. Others have much smaller amounts.
Work on the Cass Road drain was done last year at a cost of $1.2 million paid for through the sale of bonds. A special tax assessment of those that live in the district will pay the bonds off. The district had flooded several times.
The drain commission also manages two dams on Silver Lake and Duck Lake.