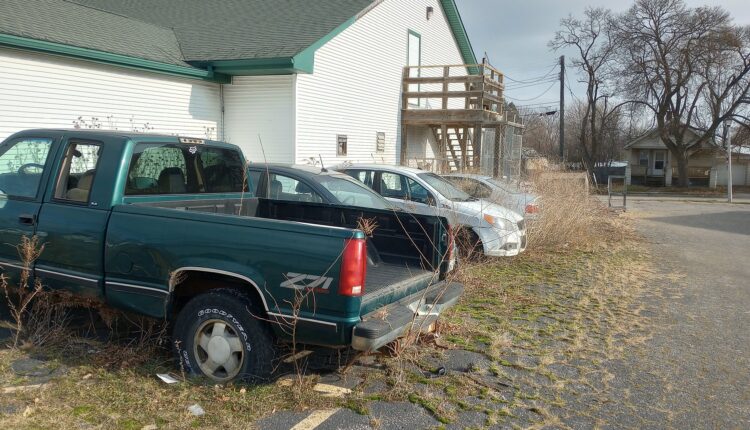 1018 E. Mount Hope Ave., Lansing
Todd Heywood
From the front, 1018 Mt. Hope Ave. looks respectable enough. But if you swing around on Alpha Street, you'll see what residents facing the back of the building see: derelict, damaged vehicles sitting in waist-high grass and weeds. At least one has a flat tire. Under the back stairs is a pile of wood and other debris.
Property records from the City of Lansing show seven grass and weed citations since 2013 for this property, most recently in July of last year. The city sent a letter concerning zoning issues last month. Specifics were unavailable.
When City Pulse stopped by Tuesday, a man who would only give his name as Dave, said that his son was taking care of removing vehicles that had formerly been used for delivery for Classic III Corp., which owns the $266,900 property. He said he was unsure when that would be completed. David Turpin is listed online by Opencorporates as a corporate officer. Classic III Corp. has done business as Lansing Ceramic & Metal Studio and Spartan Dental Lab, according to online information.