Protesters in Detroit call for justice after release of Tyre Nichols fatal beating videos
Detroit protesters call for justice for Tire Nichols
The fatal beating happened after a routine traffic stop earlier this month.
DETROIT (FOX 2) – A small group of protestors gathered Saturday to call for justice after Tire Nichols's fatal beating videos were released.
The footage came out one day after the officers were charged with Nichols' murder. Nichols' died a few days after the incident.
RELATED: Tire Nichols bodycam video shows police beating Memphis father for several minutes
Memphis Police Department Officers Demetrius Haley, Tadarrius Bean, Emmitt Martin III, Desmond Mills and Justin Smith were terminated on Jan. 18 for their role in the arrest of deceased Tire Nichols. (Memphis Police Department)
"I don't know what was going on in those officers' minds," said Glenda Mcgadney, one of the protestors.
The fatal beating happened after a routine traffic stop earlier this month. On Friday, the Memphis police department released graphic body cam video of the deadly beating.
More: Memphis police Released videos of the traffic stop and beating on this Vimeo page. Viewer discretion is advised due to the graphic nature of the traffic stop.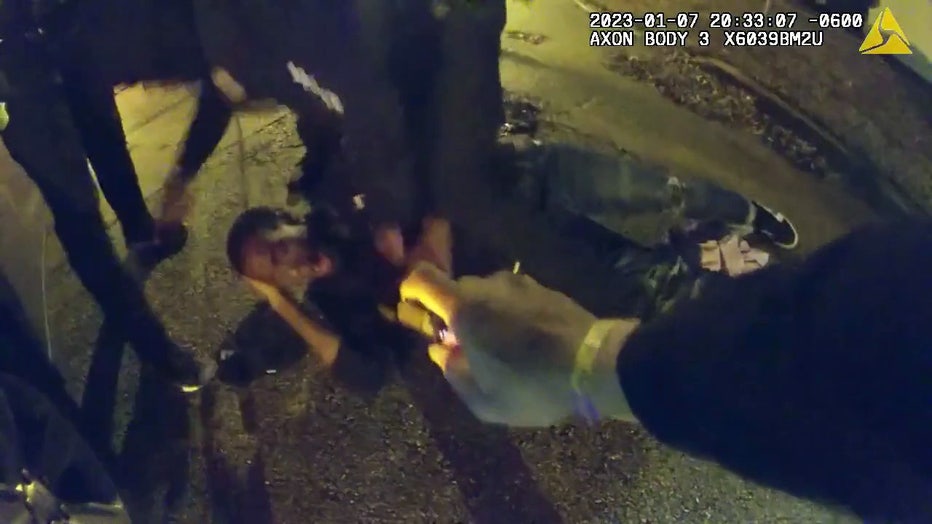 In the police footage, as one officer strikes Tire Nichols, another pepper sprays him. ( )
"We're glad that they were charged and glad that they released the video. We think the only reason they did that is that they feared another movement, another explosion like there was around George Floyd," said Donna Stern.
Floyd was killed by a white Minneapolis police officer in May 2020. His death sparked outrage and prompted demonstrators to march in cities all over America — demanding justice, reform, and change.
RELATED: Memphis police disbands special unit behind beating death
More than two years later, people are asking how could this type of horrific police brutality happened again.
"I think what needs to happen is that we need to recognize we're all human beings, we have blood running through our veins, and we need to learn how to love each other," said Glenda.
Glenda says she has not been able to watch the video of Nichols being beaten.
"It was just too painful."
READ MORE: Sadness, outrage over Tire Nichols beating videos by Memphis police felt from Detroiters, law enforcement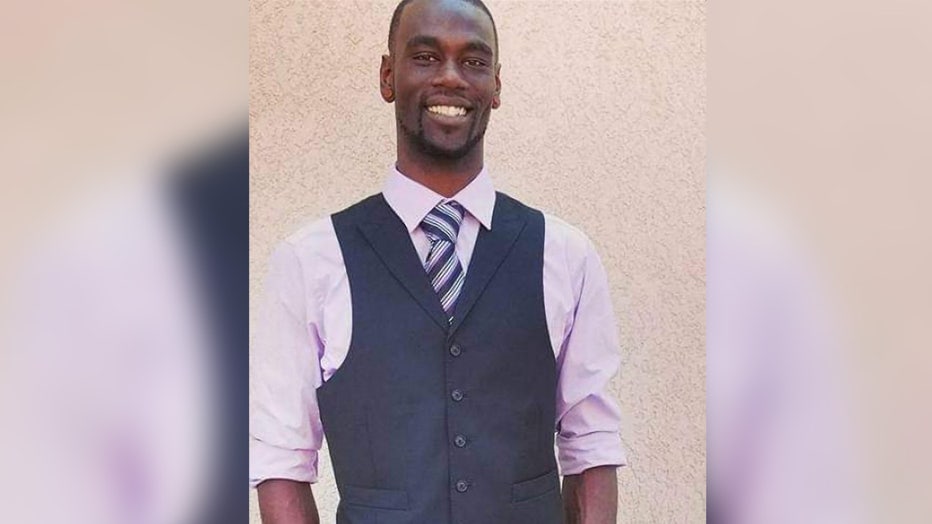 Tire Nichols (Photo credit: Ben Crump Law) (Ben Crump Law)