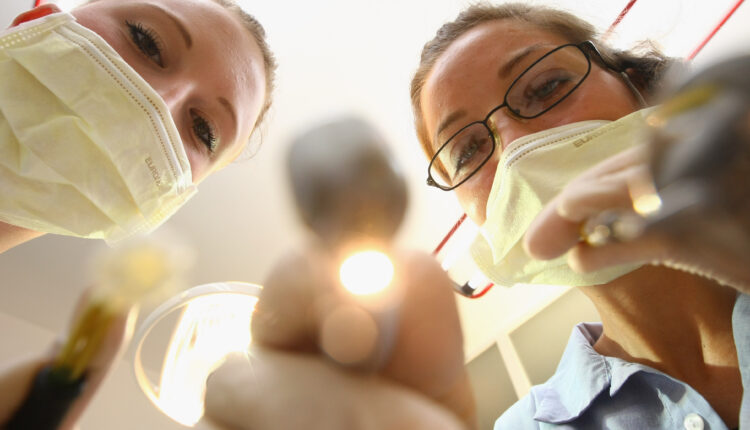 Michigan Senate panel considers bills guaranteeing consumer protections in the ACA   ⋆
Updated, 4:10 p.m., 9/13/23
Legislators in Michigan are looking to codify key elements of the federal Affordable Care Act (ACA) into state law. 
Most of the bills that are a part of this package cleared the state House, with their sponsors speaking in the Senate Health Policy Committee Wednesday to seek Senate approval.
The bills do not go above what is already federally mandated and would ensure Michigan's state law is not weaker than the ACA, said one of the sponsors, state Rep. Matt Koleszar (D-Plymouth).
"We should not lose the opportunity to protect Michiganders' access to high-quality, affordable health care," Koleszar said.
House passes bills guaranteeing Affordable Care Act protections in Michigan
His bill, House Bill 4623, would require insurers to provide coverage offered under the Affordable Care Act, including oral and vision care for children, as well as rehabilitative care, prescription drugs, mental health services and emergency services.
The bills before the Senate Health Policy committee focus on the most important consumer protections within the ACA, Rep. Julie Rogers (D-Kalamazoo) said. This includes House bills 4620 and 4621.
House Bill 4620 reiterates current federal law barring insurers from refusing to provide coverage based on preexisting conditions, with exceptions.
House Bill 4621 would require health insurance policies that offer dependent coverage to offer such coverage until the dependent turns 26 years old.
"… [T]he ACA provision that allows an individual to keep their dependents on their insurance plans up to age 26. … So many families have come to rely on this stability in health care access to allow their children to attend college or post secondary education, participate in vocational training and begin their careers," Rogers said.
Individuals living with existing medical needs are precisely the people who need access to health care coverage, Rogers said. Denying coverage or raising rates to unaffordable standards will only increase costs to Michigan's health system as lack of care worsens conditions.
Under House Bill 4622, insurers would not be allowed to instate annual or lifetime limits on benefits.
Individuals with major medical conditions or those with conditions that will last a lifetime, this legislation would be a lifeline, Rep. Reggie Miller (D-Belleville) said.
Rep. Reggie Miller | Michigan House photo
"For far too long, our most vulnerable populations have been forced to cover expensive medical treatments out of pocket because they have already reached their cap and benefits for a year and sometimes a life," Miller said. "This means that people who are fighting some of the hardest battles of their lives are left to fend for themselves because insurance companies have decided that further coverage would be too costly for their bottom line."
House Bill 4619 would bar insurance companies from limiting the amount of coverage a person can receive based on gender identity or sexual orientation. Protections from limitations on the basis of sex, marital status, race, color and creed are already afforded in Michigan law.
Additionally, House Bill 4619 would require insurers that charge a different rate based on any of those characteristics to have rationales for different classifications based on data.
Senate Bill 133, which will have to clear both the Senate and the House to get to Gov. Gretchen Whitmer's desk for approval, would allow counties to create overdose fatality review teams to examine the causes of drug overdoses in the area and recommend policies to prevent overdoses.
The committee did not vote on the bills.


authored by Anna Liz Nichols
First published at https%3A%2F%2Fmichiganadvance.com%2F2023%2F09%2F13%2Fmichigan-senate-considers-bills-guaranteeing-consumer-protections-in-the-aca%2F