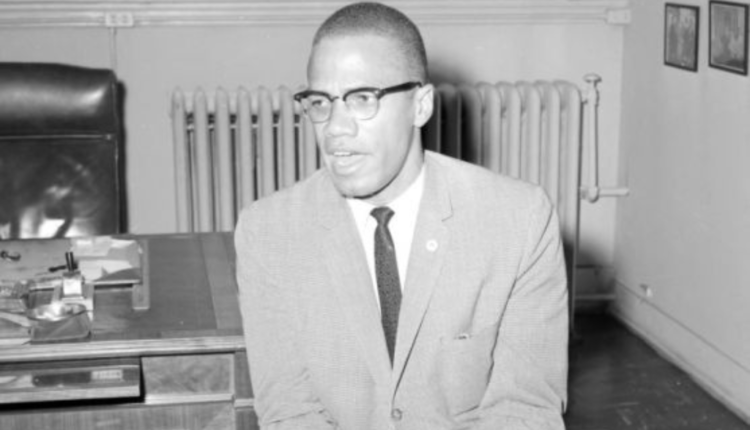 Malcolm X talks Black voting rights in Detroit  ⋆
On Nov. 10, 1963, African-American political activist and religious leader Malcolm X delivered his seminal "Message to the Grassroots" speech at King Solomon Baptist Church located on Detroit's westside. 
At the time, Malcolm X was a leading official of Nation of Islam, a Black American sect of the Muslim religion, which operated within a Black Nationalist framework and founded in Detroit in 1930.
Malcolm X, who lived in several Michigan cities, including Mason, Lansing and Inkster during his childhood and young adult life, began his presentation in Detroit by emphasizing the common experience of African Americans, regardless of their religious or political beliefs. 
"What you and I need to do is learn to forget our differences. When we come together, we don't come together as Baptists or Methodists," Malcolm X stated during the Sunday evening event. "You don't catch hell because you're a Baptist, and you don't catch hell because you're a Methodist. You don't catch hell 'cause you're a Methodist or Baptist. You don't catch hell because you're a Democrat or a Republican. You don't catch hell because you're a Mason or an Elk, and you sure don't catch hell because you're an American; because if you were an American, you wouldn't catch hell. You catch hell because you're a Black man. You catch hell, all of us catch hell, for the same reason."
The presentation occurred during the height of the civil rights movement. 
Malcolm X in Detroit in October 1963. | Walter P. Reuther Library, Archives of Labor and Urban Affairs, Wayne State University
Presidents John F. Kennedy and Lyndon B. Johnson approved several seminal legislative acts during the 1960s, including the 1964 Civil Rights Act, 1965 Voting Rights Act and 1968 Fair Housing Act. 
About five months prior to Malcolm X's Detroit presentation, the Rev. Martin Luther King Jr. helped to lead a march and rally in the Motor City that attracted more than 125,000 people. 
In 1940, Detroit was America's fourth largest city. Only New York, Chicago and Philadelphia were larger. Between 1940 and 1950, Detroit's Black population doubled, from about 149,000 residents to 300,000 residents. In 1950, Detroit had a total of 1.8 million residents.
At the time of Malcolm X's 1963 visit, Detroit was about 40% African American, but only one of the city's nine City Council members was Black. The mayor, Jerome Cavanagh, was white. 
Detroit is about 77% African American today and has elected several Black mayors in recent decades. 
Jamon Jordan, the city of Detroit's historian, told the Advance on Thursday that Malcolm X's speech was important. 
He said that the political leader was beginning to move away from his religious organization's rigid posture of social and economic separatism and embracing other civil rights leaders such as Fannie Lou Hamer, a Black woman from the South who had championed voting rights. In Hamer's home Mississippi state, many African Americans were denied the right to vote solely because of their race. 
"It is one of my most favorite Malcolm X speeches," said Jordan, a University of Michigan lecturer.    
Malcolm X was murdered in 1965 in New York City. 
Malcolm X home in Inkster | Michigan Economic Development Corporation photo
The Inkster home where he once lived during 1952 and 1953 has been listed on the National Register of Historic Places, according to the Michigan Economic Development Corp.
Under the leadership of "Project We Hope, Dream & Believe," a nonprofit dedicated to preserving the house, it is being transformed into a museum that will focus on the life and significance of Malcolm X, advocacy, and as a youth learning center. 
The effort was recently aided by a $380,000 grant from the National Park Service African American Civil Rights program.


authored by Ken Coleman
First published at https%3A%2F%2Fmichiganadvance.com%2F2023%2F11%2F10%2Fon-this-day-in-1963-malcolm-x-talks-black-voting-rights-in-detroit%2F