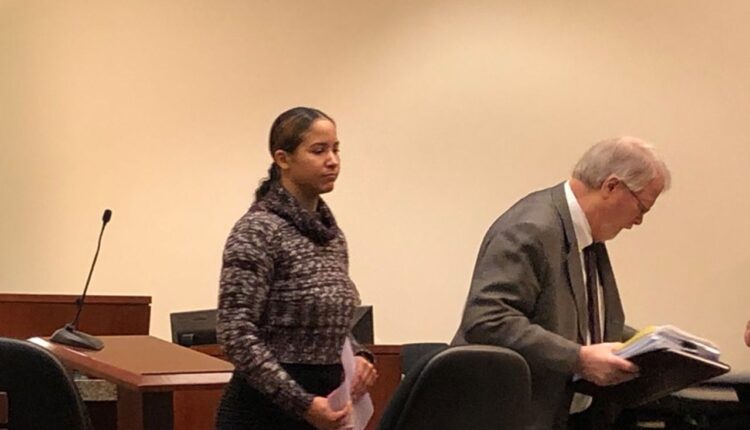 Former Grand Rapids City employee who embezzled $62,000 sentenced to probation
GRAND RAPIDS, MI — A 35-year-old former Grand Rapids City employee has been sentenced to probation and community service for embezzling more than $60,000 in city funds.
Lenee Brooks was in a Grand Rapids courtroom Wednesday, Jan. 25 and, just before sentencing, paid back $62,388 that city officials say she took from March 2019 to September 2021.
According to court records, Brooks was in charge of conducting a reoccurring car auction at the Grand Rapids City impound lot on Market Avenue.
Grand Rapids police alleged she was responsible for taking cash made from the auctions to City Hall. She would enter the amount of cash and checks into a database.
When a new person became Brooks' supervisor, that person noticed some irregularities. One was that Brooks sometimes took up to three days to deposit the cash into a city account.
The supervisor then obtained financial forms kept by the private auction service hired to run the auctions. The numbers did not match Brooks' deposits.
A police investigator then figured out how much money was missing for each of four different city deposit dates, two in 2019 and two in 2020. In a probable cause affidavit, the investigator wrote that Brooks deposited the same money amounts into her personal bank account within a few days of those dates.
In sentencing Brooks on an embezzlement count, Kent County Circuit Judge Joseph Rossi said he took into account that Brooks had taken responsibility for her actions and already repaid the money.
"We do have to recognize that when money is taken from a city or the state of Michigan, it's not only a breach of the person's work-employee trust but it's also a breach of the public trust," he said. "The public then says, 'Well can I trust that my tax money is going to end up in the right place.'"
Rossi placed Brooks on one year of probation and ordered her to complete 150 hours of community service.
More from MLive
Studio Park hosting cultural story time series during World of Winter festival
'You help make West Michigan special,' Betsy and Dick DeVos tell lakeshore arts groups
DNR's new interactive map shows where Michigan's state-record fish were caught