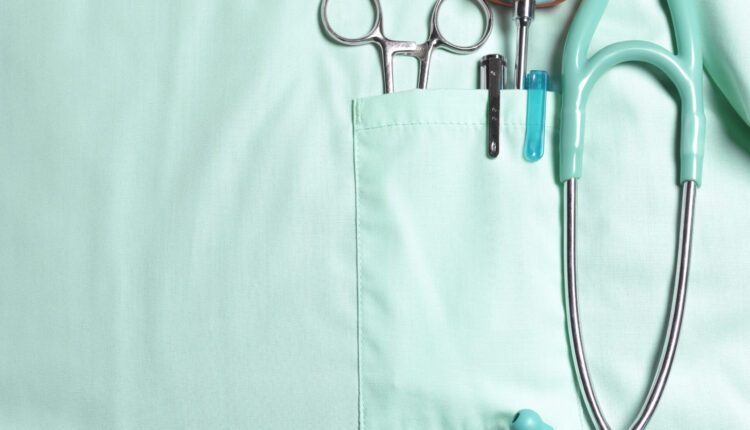 Joining the fight to protect cost-free preventive health care services ⋆
Everyone deserves equal access to the care they need to stay healthy. 
That is something that we at the Michigan League for Public Policy firmly believe and it is why we have joined the United States of Care and 15 other health advocacy organizations in submitting an amicus brief in the Braidwood Management Inc. v. Becerra court case to protect coverage of cost-free preventive health care services for millions of Americans. 
While the legal process in this case is still playing out, a federal judge's recent ruling challenges the Affordable Care Act requirement that most private insurance plans cover certain recommended preventive services without cost-sharing for patients. A U.S. Appeals Court has since paused that ruling.
The ruling put more than 50 common preventive services at risk of no longer being fully covered, which would impact nearly half the country, including more than 150 million people – approximately 37 million of which are children. It would also disproportionately impact historically underserved communities, including the LGBTQ+ community and communities of color.
House passes bills guaranteeing Affordable Care Act protections in Michigan
Common and critically important preventive services at risk of not being fully covered include things like HIV prevention medications; blood pressure screenings; some mental health screenings and interventions for kids and adults; and some cancer screenings and medications, including breast cancer prevention medication and screenings for colorectal and lung cancer. 
Eliminating no-cost access to these types of lifesaving, preventive services would be absolutely devastating and set our country back in the significant progress that has been made to narrow health disparities and increase affordable access to health care for everyone. These no-cost preventive services are rooted in equity and, across demographics and party lines, they are one of the most popular aspects of health care coverage in our nation. 
Beyond that, the numbers speak volumes about what these services have done for Americans, including a 17% decline in cancer deaths since no-cost cancer screening became available and a 73% decrease in HIV infections since the mid-1980's thanks in part to pre-exposure prophylaxis (PrEP) being fully covered. 
PrEP is a scientifically proven medicine that reduces the risk of getting HIV, and it has been an integral part of the U.S. Department of Health and Human Services' Ending the HIV Epidemic in the U.S. initiative. The Braidwood case is rooted in opposition to providing coverage for this important medicine, with the plaintiffs arguing that federal mandates requiring private insurance policies to cover PrEP violate their religious freedoms. 
This has contributed to the unnecessary and unfair stigma surrounding PrEP and the LGBTQ+ community, and the recent ruling in the case has opened the door to the potential for further employer and health care discrimination against this historically marginalized community. If this harmful ruling is not overturned, it could result in significant health implications, which will disproportionately impact racial and ethnic socio-demographic groups that are at high risk for HIV infection and already face barriers to HIV prevention and care. 
In fact, according to a recent study by the Yale School of Public Health, the ruling could lead to more than 2,000 entirely preventable HIV infections over the course of the first year if it were to take effect. 
In addition to the Braidwood ruling's significant implications for people, it would also have major implications for our health care system. A recent survey by Morning Consult shows that two in five people would skip necessary preventive care should these services not be covered cost-free and recent research by Gallup has shown that the possibility of having to pay extra for health care discourages people from getting necessary tests and checkups. 
This will ultimately result in higher costs for our health care system, as it costs more money overall to treat illness and disease than it does to provide free preventive services that promote wellness. 
As an organization dedicated to improving affordable access to health care for all Michiganders, we are proud to be a part of this fight to protect cost-free preventive health care services for people in our country and state, especially those with low incomes and those who face barriers and discrimination in their lives. Our hope is that the Braidwood ruling is overturned in the courts, but if that doesn't happen, the League and other stakeholders will continue to fight to ensure that these vital, no-cost preventive services are not taken away.
Health is a fundamental human right, and accessible, affordable health care plays a critical role in ensuring that all people are able to lead long and healthy lives. We have come way too far to go backwards now. 
GET THE MORNING HEADLINES DELIVERED TO YOUR INBOX
SUBSCRIBE


authored by Monique Stanton
First published at https%3A%2F%2Fmichiganadvance.com%2F2023%2F07%2F18%2Fcolumn-joining-the-fight-to-protect-cost-free-preventive-health-care-services%2F